Acquisition trips / Information events
Acquisition trips
Acquisition trips serve to intensify existing contacts to travel industry representatives in the particular markets, and establish new contacts. During such trips, we support our Key Accounts with information on Berlin as a destination and tourist products – and would be glad to offer that support together with you. Since the new travel catalogues are usually prepared in spring and autumn, these are the best times for acquisition trips.
We offer you the chance to join us on these acquisition trips together with the responsible visitBerlin Market Manager and leverage our existing intensive market contacts.
We can also organise acquisition trips customised to your own requirements.
Price: On request
Product training / seminars
Product training and seminars are usually conducted for travel agency and tour operator staff (product managers and sales personnel) in Berlin or on site in the individual markets. In the framework of a presentation, you have the chance to inform participants personally about tourist products and services and present yourself as a contact partner.
Price: On request
Berlin presentations ("mini-workshops") / Berlin events
Due to the high demand for Berlin's tourist services and products, we additionally offer the chance to join our 'mini-workshops' in individual markets. When we hold our general Berlin presentations, travel industry representatives are also invited to a brunch, lunch, or dinner, or an event. Afterwards, there is a chance to meet the participants personally. The number of participants can be limited.
Price: Varies for markets, room rentals and accompanying programmes
If you are interested in participating in a Berlin presentation given by our CEO, prices for participating as a co-organiser, partner or guest are available on request. These presentations and events are designed for an exclusive circle of top decision-makers from the press and travel industry.
Workshops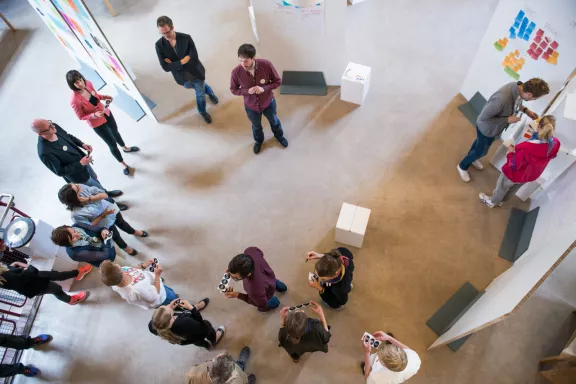 Our presentations within workshops are usually given as a co-exhibitor with the German National Tourist Board (GNTB). To profit from the synergies at such events, we also offer, in many cases, the opportunity of participating by sharing part of our presentation space.
In markets where the GNTB is only occasionally active, we also offer our own workshops with the chance of exclusive presentations to selected Key Accounts.
In addition, there is the possibility of using our brochure service. 
Price: On request. Prices vary depending on the number of partners.
Just contact us