Berlin Highlights 2018
The new year has just begun and is bringing many new things with it. With the opening of the Futurium and of the temporary exhibition for the Pergamon Altar in spring, the cultural offerings in Berlin's Mitte district continue to grow. Berlin is also welcoming many new faces to its cultural scene in 2018. And there's also no shortage of events: the celebration of the Day of German Unity will be even more spectacular than usual and the European Athletics Championships are the next major sporting event coming to town.
Even more culture in Mitte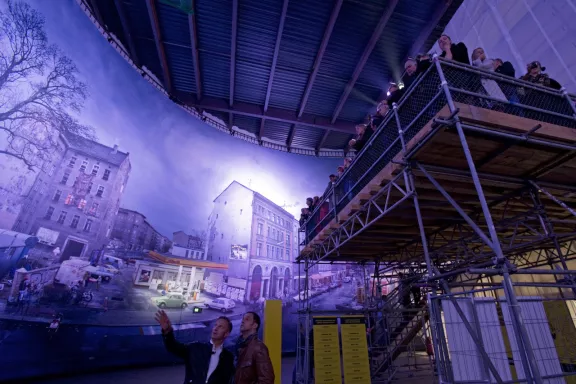 Berlin's Mitte district remains in a constant state of flux. This spring, the temporary exhibition "Pergamon Museum: the Panorama" will open across from the Bode Museum, featuring highlights from the city's antiquities collection and a new panorama by artist Yadegar Asisi. May 2018 will see the opening of the newly built Futurium, offering interdisciplinary programmes and exhibitions on topics concerning human relationships with technology, with nature, and with our fellow human beings.
New year, new faces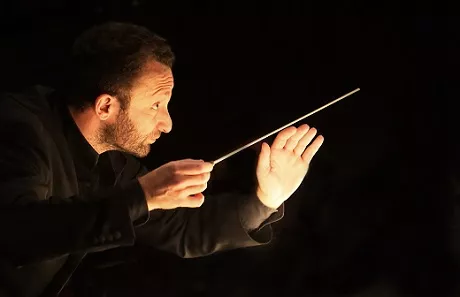 Berlin's cultural scene is starting the new year with many new faces. Robin Ticciati is joining the Deutsches Symphonie-Orchester as its new chief conductor. Kirill Petrenko will also be making his first appearances as the designated successor to Sir Simon Rattle. From 1 February 2018, art historian Stephanie Rosenthal will also have a hand in shaping cultural life in Berlin as she assumes leadership of the Martin Gropius-Bau. She previously served as chief curator at the Hayward Gallery in London.
New names in the 2018 cultural year
• Krist Gruijthuijsen - Director, KW Institute for Contemporary Art (2016)
• Paul Spies - Stiftung Stadtmuseum (2016)
• Ole Bækhøj - Director, Pierre-Boulez-Saal (2017)
• Oliver Reese - Director, Berliner Ensemble (2017)
• Ainars Rubikis - General Music Director, Komische Oper (05/2017)
• Chris Dercon - Director, Volksbühne (09/2017)
• Gabriele Knapstein - Director, Hamburger Bahnhof Museum for Contemporary Arts (09/2017)
• Lisa Marei Schmidt - Director, Brücke Museum (10/2017)
• Prof. Raphael Gross - President, German Historical Museum (2017)
• Robin Ticciati - Chief Conductor, Deutsches Symphonie-Orchester (2017-18)
• Vladimir Jurowski - Chief Conductor, Rundfunk-Sinfonie-Orchester (2017-18)
• Dr. Stephanie Rosenthal - Director, Martin-Gropius-Bau (02/2018)
• Matthias Schulz - Director, Staatsoper (04/2018)
• Andrea Zietschmann - General Manager, Berlin Philharmoniker (2018)
• Sasha Waltz und Johannes Öhmann - Directors, Staatsballett Berlin(2018/2019)
• Kirill Petrenko - Chief Conductor, Berlin Philharmoniker (2019)
2018 Event Highlights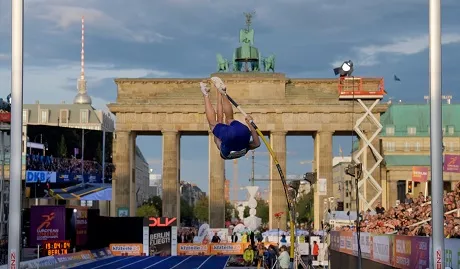 In the German capital there is always something going on, at any time of day, on every day of the year. There's no shortage of events, entertainment, and culture to enjoy. Berlin really does operate year-round and has many highlights on offer again this year. Sport fans can already look forward to the European Athletics Championships coming in August, when top athletes from all over Europe will meet in the German capital. It will also be spectacular on 3 October 2018, as the nation and the city mark twenty-eight years after reunification with a celebration bigger and more colourful than ever before.
Slideshow: 2018 highlights in pictures
Video: Highlights 2018