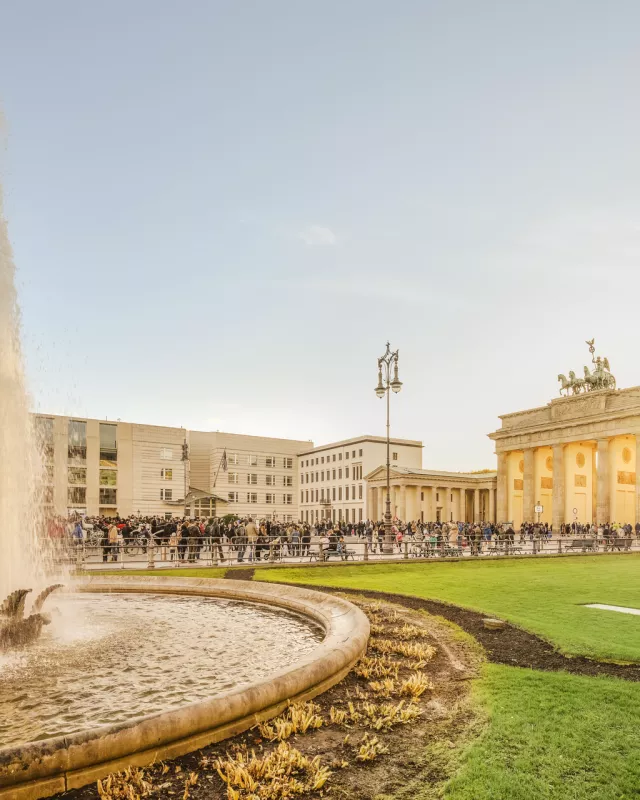 The 7th Meeting Place Berlin is taking place 4–8 July 2013 / Patron Berlin Mayor Klaus Wowereit: Berlin is an excellent conference and exhibition venue
130 Convention Planners Discover Berlin
Berlin, 3 July 2013 More than 130 meeting and convention planners from around the world are arriving in Berlin tomorrow. They are attending Meeting Place Berlin, an event organised for the seventh time by visitBerlin Berlin Convention Office (BCO) and its partners. The event is under the patronage of Berlin's Governing Mayor Klaus Wowereit and will introduce participants to Berlin as a meeting and convention destination.
Klaus Wowereit: "I bid the international meeting and convention planners welcome to Meeting Place Berlin. The German capital has rightly become one of the world's leading convention cities. In recent years, Berlin has added many new locations for conferences and congresses to those we already had. Whether you hold your meetings in hotels, exhibition facilities or at historic sites, the city has the right location for all sorts of events. And key to this are the extensive cultural and gastronomic delights that we can offer our international guests".
"The interest in this year's Meeting Place was overwhelming," says Heike Mahmoud, Director of Conventions BCO. "We are showing our guests the diversity of our city, from the workshop in the Great Orangery at Charlottenburg Palace to the pedicab race in the Olympic Stadium. These positive experiences will create lasting memories and connections to Berlin and will entice our guests to bring their future events to our city".
A focus of the four-day workshop is on networking. The planners will meet with
representatives of Berlin hotels, venues and agencies. They will learn more about their offers, visit selected sites, and participate in various incentive activities. The cultural highlight of the 7th Meeting Place Berlin is a visit to the Classic Open Air Festival on the Gendarmenmarkt.
About Meeting Place Berlin
Meeting Place Berlin is designed to support the acquisition of congresses, conventions, incentives and other events for the city of Berlin. Its purpose is to increase the number of multi-day conventions with more than 100 attendees and to help local service providers participate in the revenues. Meeting Place Berlin was first organised in 2005.
More information can be found at www.meeting-place-berlin.com.
(2,411 characters)