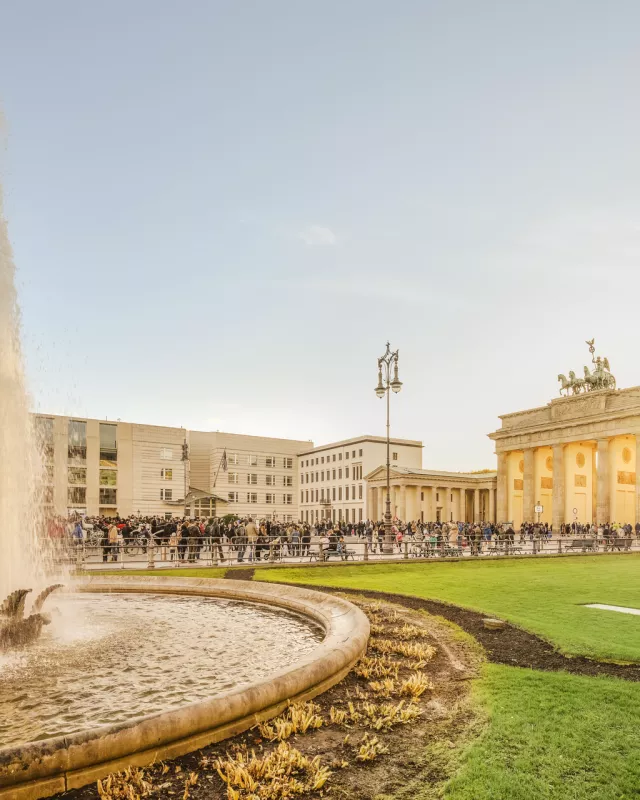 Singaporeans elect German capital in first place – worldwide perception as tourist destination continues to increase
Asians want to travel to Berlin: German capital is destination #1
Berlin, 13 September 2012 Berlin is the most popular travel destination for Singaporeans. This results from the current survey amongst experts of the international travel agency SUJI in Southeast Asia. 70 percent more vacationers decided in favour of a visit to the German capital. Philadelphia, Taipei und Koh Samui followed with a growth of 50 percent.
According to the survey, a reason for a trip to Berlin is apart from the mix of history and zeitgeist also the hip underground scene and the free Berlin which is primarily represented by the East Side Gallery, colourfully painted by artists.
"This result shows that our intensive marketing activities in Asia are paying off", says visitBerlin CEO Burkhard Kieker. "Indian guests come to Berlin to follow the tracks of the Bollywood movie 'Don 2'. Singapore is more fascinated by the history of the German capital. We know what our visitors are looking for and talk about it in a targeted manner at trade shows all over the world."
The high demand for Berlin amongst guests from Asia is already reflected by the current statistics. In July alone 35,862 visitors came to the German capital (+ 24.9 percent). visitBerlin will be also represented at the ITB Asia from 17 to 19 October 2012. Information about the German capital is available at the stand L7190.
(1.492 characters)