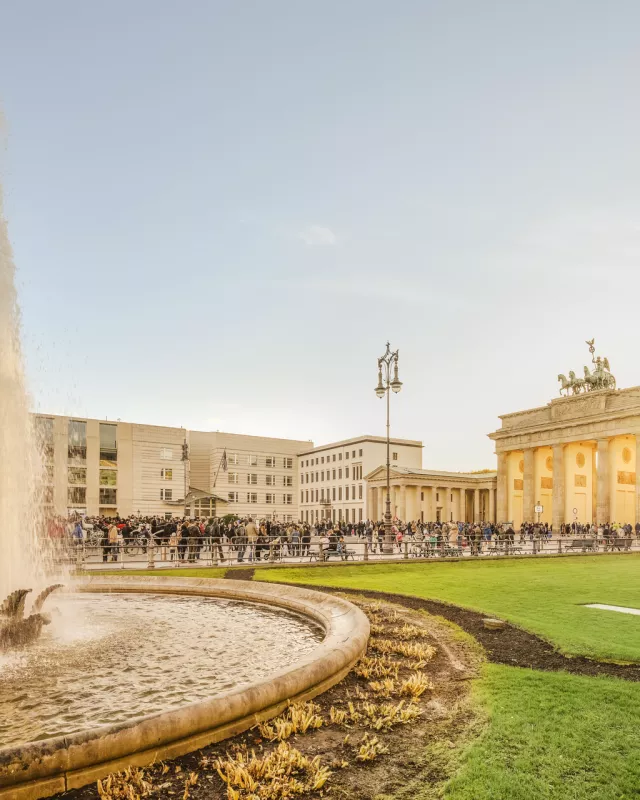 Growing tourism numbers: USA outstrips Spaniards and Italians / Berlin welcomed around one million guests in May
Berlin – The American Dream
Berlin, 20 July 2012 The month of May with its many events, such as the Carnival of Cultures, was used by many visitors for a trip to the German capital. According to the Berlin-Brandenburg Statistics Office a total of 986,000 guests (+ 6.1 percent) came to Berlin during that time. The number of room nights increased versus prior year by nine percent to 2.24 million.
Tourism growth for guests from the USA
Berlin was particularly popular with international guests. Their number rose by 10.7 percent to 354,000. The growth in room nights of 13.2 percent was likewise in the double-digit range. In May the top countries of origin were the USA with 31,446 visitors, followed by the United Kingdom (31,433) and the Netherlands (30,328). Italians and Spaniards were ranking seventh and eighth.
The highest growth rate was recorded by the capital among Scandinavian guests: 26.9 percent more Swedes, 21.3 percent more Norwegians and even 41 percent more Danes were welcomed to Berlin in May.
632,000 visitors came from Germany (+ 3.7 percent), who spent 1,333,000 nights (+ 6.4 percent) in Berlin.
In May 792 accommodations with 129,864 beds were available to tourists and business travellers (+ 6.6%). The average duration of stay was 2.3 days.
(1.382 characters)