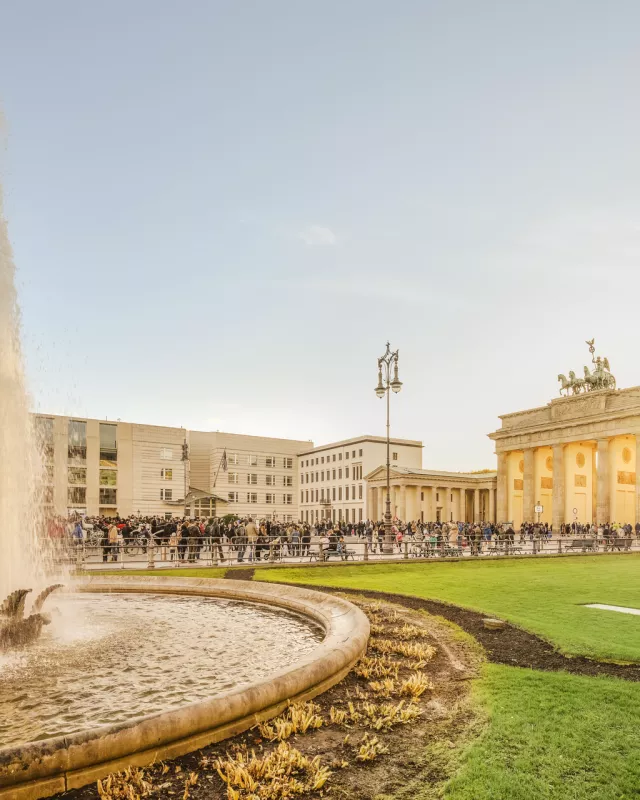 In the focus: Airport opening / ITB stand with "Silent Disco" club lounge and health experience island / Berlin and Brandenburg present the tourism highlights of the year together in Hall 12 / Overview of Berlin diary.
Berlin at ITB
Berlin, 29 February 2012 visitBerlin and TMB Tourismus-Marketing Brandenburg GmbH will present the capital region at ITB, the world's leading travel trade show. After a successful premiere last year, they will present their tourism highlights together for the second time in Hall 12. Apart from the 300th anniversary of Frederick the Great, the opening of the new airport Berlin Brandenburg Willy Brandt (BER) is a focal theme. At an information event on 9 March, visitBerlin and TMB will present the new Berlin Brandenburg Welcome Centre, which they will operate together at the airport from 3 June. It will serve as a showcase for the region and will be the first port of call for tourist services.
Discover Berlin: ITB stand with club lounge and relaxation lounger
The vibrant nightlife of the German capital can be experienced at the "Silent Disco", produced in co-operation with the Berlin Music Week. In a lounge atmosphere and with earphones the visitors can dip into Berlin's cultural and night life.
A second highlight of the trade show appearance is the "Health Lounge", which informs about Berlin as a location for health tourism – a short spa break on relaxation loungers included. Whether health and medical tourism is already a mega trend, its opportunities and risks and the successful players will be discussed by international experts at the "ITB Health Tourism Panel" on 9 March. This event will be followed by the "ITB Health Tourism Battle", an inspiring exchange on trends in health tourism: eight speakers will have four minutes each to present their health topic. At the end of the event, the congress participants will decide about the most innovative idea.
On the joint 1,600 m² stand, 74 co-exhibitors from Berlin and Brandenburg display their tourism offering and highlights for 2012. On Saturday and Sunday, when the trade show will be open for the public at large, prize game activities will await visitors in Hall 12. During the mixed programme they can also meet renowned Berliners and Brandenburgers, including the Old Fritz or mascots of the sports clubs, who will move around as walk act artists.
Booming tourism in the capital region
The two German states, Berlin and Brandenburg, are fully in vogue as far as visitors from Germany and abroad are concerned. In 2011 new records were achieved in tourism. Brandenburg recorded 2.7% more room nights. In Berlin the number of room nights rose by 7.5% to 22.4 million. Overall, the capital region reached more than 33.4 million room nights in 2011.