Berlin's star chef is "best chef in Europe"
Michelin-starred chef and head chef of the Berlin restaurant Horváth, Sebastian Frank, was prizewinner at madrid fusión
With 26 Michelin stars, Berlin is Germany's culinary epicentre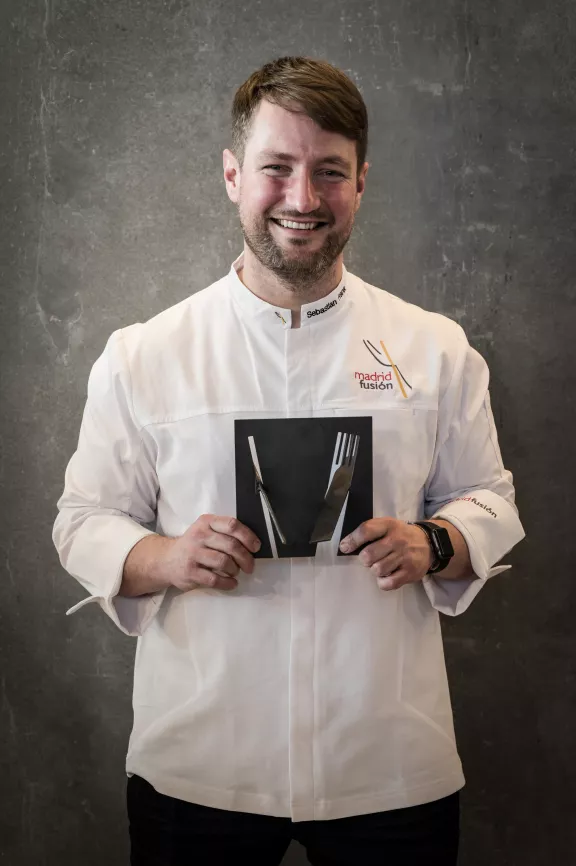 Berlin, 23 January 2018 Berlin-based two-star chef Sebastian Frank was today crowned "Best Chef in Europe 2018" at this year's madridfusión international gastro-congress. The 36-year-old is the first cook from Germany to receive this award. Frank is head chef at the Berlin restaurant Horváth, where he reinterprets traditional Austrian dishes in an unconventional way.
New dinner series brings international star chefs to Berlin
 
Back in Berlin, Sebastian Frank will take part in the first edition of NEW Dinners on 27th February. Gastro-expert Per Meuling (www.berlinfoodstories.com) has launched the event series with the idea of inviting international star chefs to Berlin to create new menus together. To make a start, two of the best international female chefs will come to the German capital: Ana Ros from Slovenia and Cristina Bowerman from Italy.
 
Berlin is a gourmet capital
 
The numbers speak for themselves: around two thirds of visitors take advantage of the city's diverse restaurant and cafe scene. The hospitality industry – including hotels – generates an annual turnover of 5.6 billion euros. Michelin, the restaurant guide, has also once again named Berlin Germany's gourmet capital in its 2018 edition: Berlin currently has 26 Michelin stars, including six two-star restaurants, and 14 one-star restaurants. New to the club is Cookies Cream, the first vegetarian restaurant to be accepted into the league of Berlin's best. An overview of all the capital's star kitchens can be found here.
About madridfusión
The international gastronomy conference madrid fusión is taking place for the 16th time this year in Madrid. The greats of the international gastronomy scene will share their ideas on the current trends during lectures and live shows. So far, star chefs Paco Pérez (Cinco by Paco Pérez at Das Stue hotel) and Albert Raurich (Dos Palillos, Berlin) have participated from Berlin.
In our "Culinary Berlin" graphic, we have put together the latest facts and figures for you on Berlin's gastro-scene. You can download it here.