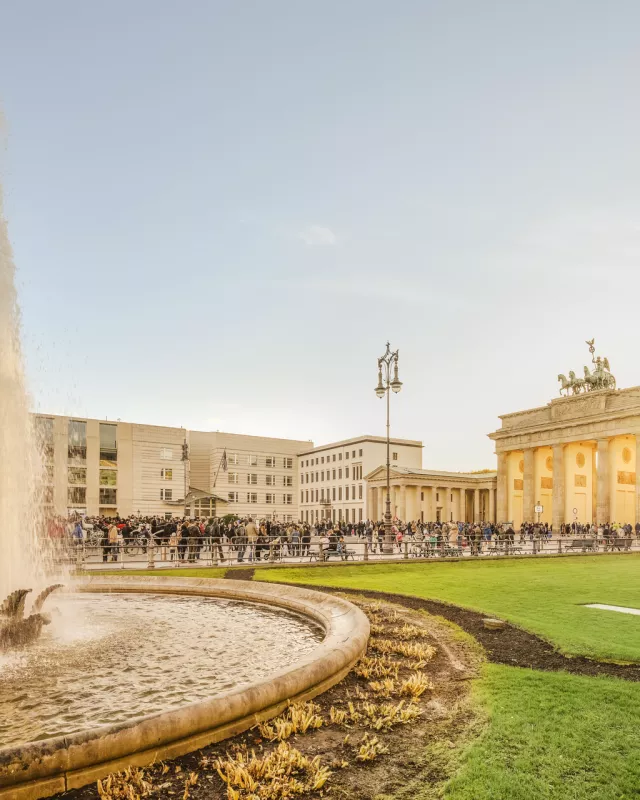 Highlight in the Berlin convention calendar / The largest rheumatism congress takes place at the ICC from 6 to 9 June 2012
EULAR: 18,000 congress participants in Berlin
Berlin, 6 June 2012 - Today one of this year´s largest conventions starts in Berlin. The Annual European Congress of Rheumatology – EULAR 2012 is one of the most important meetings of rheumatologists with 18,000 participants. The fact that Berlin was selected as a venue is a major asset for the German capital and manifests its position as a leading European destination for medical conventions.
visitBerlin CEO Burkhard Kieker: "Berlin booms as a convention destination. The excellent cost-benefit ratio, the quality of the hotels and the cultural framework – all of this is perceived positively on the international level. Meeting planners, therefore, increasingly decide in favour of the German capital."
This is also reflected by the current statistics of the International Congress & Convention Association (ICCA) for 2011. With 147 association congresses and conventions Berlin ranks fourth behind Vienna (181), Paris (174) and Barcelona (150) and ahead of metropolises such as Singapore (142) and London (115).
Apart from EULAR 2012, there will be another highlight in the Berlin convention calendar 2012: in October the annual meeting of the European Association for the study of Diabetes will take place. This event will likewise take 18,000 participants to the German capital.
Further information on the convention destination Berlin is provided by the website www.convention.visitBerlin.de.
(1,643 characters)