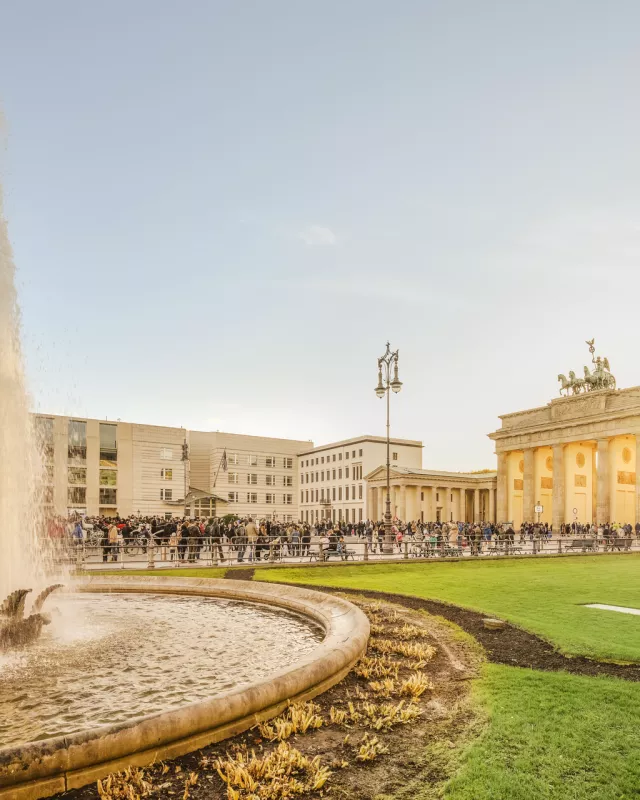 First "Mexcon 2012" at the ICC Berlin from 18 to 20 June 2012 – Conference strengthens meeting and convention market of the German capital
New Platform for Meeting Experts in Berlin
Berlin, June 4, 2012 Success for Berlin: the first Meeting Experts Conference, "Mexcon 2012", will take place in the German metropolis. For the first time the meetings of the leading German associations of the congress, convention, incentive and event industry will take place under one umbrella.
"Mexcon highlights the significance of the Berlin convention business for the general public," says visitBerlin CEO Burkhard Kieker. "The meeting and convention market is amongst the established key business drivers of the German capital. With its future-oriented topics, Mexcon is a perfect fit for Berlin, which is itself a trendsetter and leading meeting metropolis."
The numbers of the International Congress & Convention Association (ICCA) likewise support the positioning of the German capital. According to the current statistics it ranks amongst the four leading venues for association congresses throughout the world. 115,700 events took place in 2010. They were attended by 9.7 million participants; this corresponds to a 7% increase versus 2009.
The centrepiece of Mexcon 2012 is the specialist convention at the ICC Berlin on 20 June 2012. It will be opened by the Berlin Senator for Economic Affairs, Technology and Research, Sybille von Obernitz. 400 experts from the business community, academia and politics will discuss about the future of the event industry.
During the other days the annual meetings, membership meetings and board meetings of the participating associations will take place. This includes the largest association of the meeting and event industry, MPI, as well as ICCA. Furthermore, the Berlin Convention Office of visitBerlin organises, in co-operation with the visitBerlin Partner Agencies a large networking event. It will be staged at the former Tempelhof Airport on 19 June.
Further information on the event is provided on the website www.mexcon.de.
(2,059 characters)