visitBerlin CEO Burkhard Kieker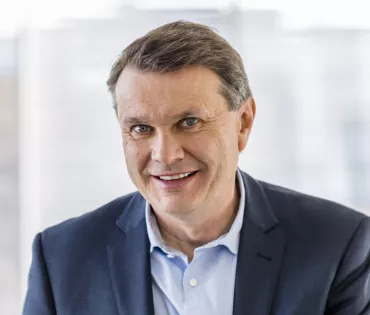 On 1 January 2009, Burkhard Kieker was appointed as Chief Executive Officer of Berlin Tourismus & Kongress GmbH, which operates under the visitBerlin brand name. As Chief Executive Officer, he is responsible for promoting Germany's capital city globally in the tourism and convention sector, and for maintaining and developing the brand of Berlin.
Prior to joining Berlin Tourismus & Kongress GmbH, he worked for the Deutsche Lufthansa AG and was Head of Aviation Marketing for the Berlin airports. Previously, his career had focused on the world of journalism, working for RIAS Berlin, later for the weekly DIE ZEIT in Hamburg, and then for Deutsche Welle TV.
Burkhard Kieker is a graduate of the International Executive Program (IEP) at the INSEAD Business School in Paris and Singapore. He took his first degree in politics and history at the LMU Munich (Ludwig-Maximilians-Universität), and attended the Deutsche Journalistenschule in Munich.
Berlin, 2020
Downloadable portraits of Burkhard Kieker here.
Auf dem Laufenden bleiben
Ihre Ansprechpartner