Activities of our Market Management Team
We are at home around the world! To represent Berlin as a destination both nationally and internationally, the Team Market Management regularly attends many trade fairs, workshops and events worldwide. Here, you can find out when and where you can meet us personally. The Market Management department is the main contact for the national and international travel industry, as well as for the international media.
If you have any questions, comments or cooperation requests, please contact us at salespromotion@visitBerlin.de. Or contact our market managers directly to find out more about the individual participation opportunities.
PROUD Experiences with Pink Pillow Berlin Collection, Los Angeles (5 to 7 June 2023)
In Berlin, tolerance and freedom are not just words! The pink pillow Berlin Collection has been setting new standards for the LGBTQ+ community for the last ten years. In these hotels, every guest is allowed to be who they are. To promote this unique Collection, visitBerlin is once again present at this year's Proud Experiences in the USA. #belongeverywhere
International Health & Wellness Congress IHWTC, Düsseldorf (8 - 9 June 2023)
Organised by the UAE-based Agora Group and in cooperation with Düsseldorf Tourism, the health and medical tourism congress IHWTC will take place in Germany for the first time. At the private B2B event, suppliers from the health industry have the chance to meet important customers from the Gulf Arab region, e.g. representatives of health ministries, international insurance companies or multinational companies. visitBerlin will be represented by the marketing initiative Berlin Health Excellence with its own stand and a presentation on Berlin as a medical destination. As cooperation partners, the Berlin Helios clinics attend the event and take part in joint appointments.
International Media Events 2023
We get talking to the press/media! The market management of visitBerlin presents the most important Berlin highlights 2023/2024 to selected press representatives, bloggers and influencers by organising live events at attractive locations. In May, our International Media Roadshows kicked off in important metropolises such as Sao Paulo, Copenhagen and Milan.
Brussels,14 June 2023
Tel Aviv, 20 June 2023
London, 26 September 2023
Budapest, 10 October 2023
Prague, 12 October 2023
Warsaw, 18 October 2023
Recife, 26 October 2023
Mexico City, 7 November 2023
Paris, 15 November 2023
In this way, we are making sure that Berlin stays in the conversation and are already looking forward to the extensive coverage.
ILTM (International Luxury Travel Market)
ILTM offers the opportunity to meet a wide network of luxury travel experts through individual appointment programmes and networking sessions. This year, visitBerlin will participate together with the Premium-Säule of vB Partnerhotels e.V. at the following workshops:
BESTIVAL 2023, Berlin (6 - 7 July 2023)
BESTIVAL is a unique business festival for event planners and tourism experts. Each participant has the opportunity to put together their own individual programme. Besides many panel discussions and networking opportunities, BESTIVAL offers guided tours of the city, impressive workshops and artistic live acts. Participants can meet new or familiar partners and discover Berlin at their own pace.
PTM, New Dehli, India (4 to 6 October 2023)
The PATA Travel Mart (PTM) is the premier networking event of the Pacific Asia Travel Association - an international travel industry event for the Asia Pacific region. visitBerlin participates with the aim of intensifying contacts with partners from the travel and aviation industry and making new ones, as well as finding out news in the markets.
IMM Asia & ITB Asia (23 to 27 October 2023)
The International Media Marketplace (IMM) of the TravMedia Group enables the exchange between travel destinations and media representatives from Asia (journalists, bloggers and influencers) in scheduled individual meetings. The event in Singapore will be accompanied by networking events and in-depth specialist lectures. Then visitBerlin will also take part at the ITB Asia in Singapore.
Previous activities
(International) press trips
Press representatives, journalists, bloggers and influencers regularly visit Berlin. We as Berlin experts share our knowledge and support the planning and implementation of press trips on a wide variety of topics.
Telegraph (UK): Berlin's new cultural centre
National Geographic (UK): Berlin gastronomy scene with a focus on regional and sustainable cuisine
Prestige (Singapore): Luxury Berlin & Berlin manufactories
Svenska Dagblatt (Sweden): New gastronomic trends in Berlin
The Straits Time (Singapore): Travel on a Budget, What is new in Berlin
RTL Nieuws (Netherlands): Going Local, Food-Scene Berlin
The Rolling Stone & The Sunday Times (UK): David Bowie in Berlin
Online campaigns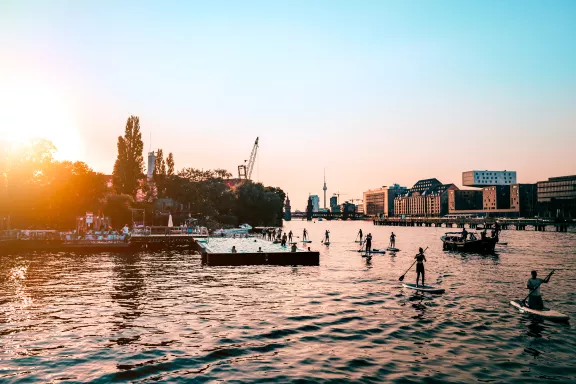 Online campaigns are an essential part of the tasks of the Market Management team. Through them, a high outreach can be achieved and potential guests from various international markets become aware of Berlin. Berlin classics as well as current highlights or theme-specific content are presented.
Between May and June 2023, an online campaign together with the online marketplaces eDreams in Italy and Expedia in UK will be run to promote Berlin as an attractive travel destination. The campaign focuses on high-reach online measures that are played out across the channels offered by the online marketplaces in order to reach potential travellers at the point of travel search and booking. The campaign includes a Berlin microsite developed and branded for this purpose as a central point of contact. This will be promoted through various online marketing elements such as banners, native ads, display on-site, display off-site (including social media) and newsletters to attract potential travellers to the website. The goal of the campaign is to achieve a high reach and generate bookings by presenting to the users on the microsite travel inspiration and suitable offers for the destination Berlin.
Stay informed with our Newsletters
Berlin Trade News
The Berlin Trade News is sent out six times a year in English and German. It provides the national and international travel industry with up-to-date information from Berlin, as well as information about upcoming events, hotel projects and attractions of our partners. If you do not yet receive the newsletter and would like to receive updates from the city, you can subscribe at the following link: https://about.visitberlin.de/berlin-trade-news.
Berlin Press News
Six times a year, visitBerlin's Berlin Press News provides interested members of the press and media from international media with information in English. This keeps them up to date with the latest news from our districts, such as new openings and highlights of the month. Don't miss any more news and sign up for our Press News at the following link: https://about.visitberlin.de/en/press-news.
Contact us, we are at your assistance for further information
Social Media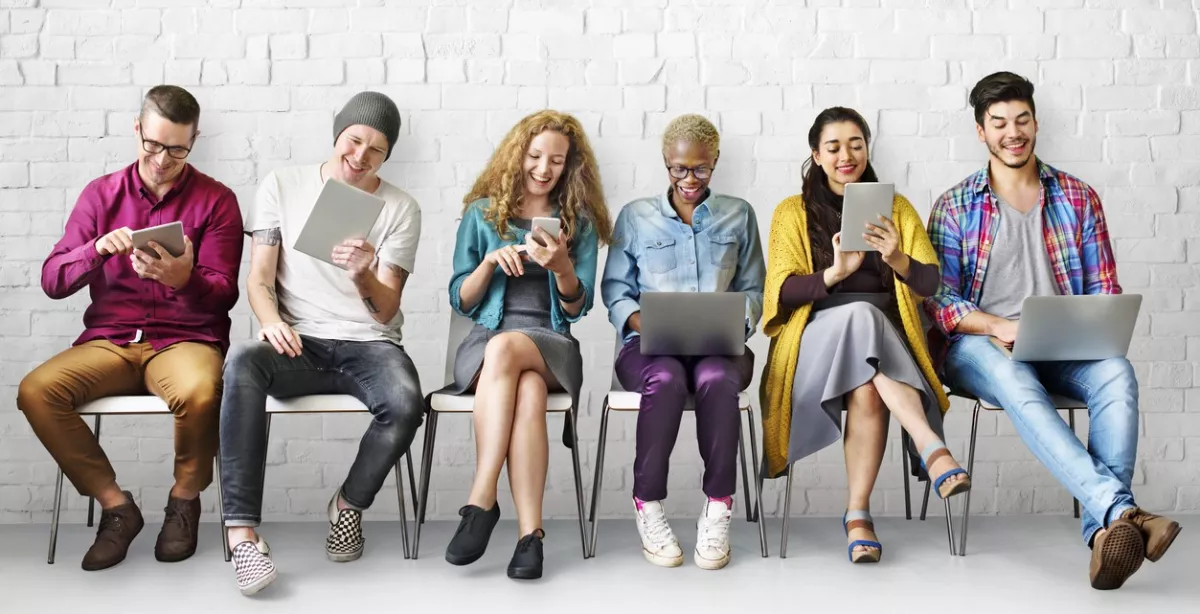 Our social media channels at a glance
Instagram @visitBerlin
TikTok @visitBerlin 
Facebook fb.de/visitBerlin | fb.de/Berlin
Twitter @visitBerlin | @BerlinTourism | @visitBerlinNews
Youtube youtube.de/Berlin
visitBerlin.de | about.visitBerlin.de
Impressions of our users on Instagram:
#visitberlin
#secretspots_Berlin
#foodspots_Berlin
#SustainableBerlin
No