"Berlin News"
We have access to a large audience with a proven interest in Berlin. Now, you can leverage our contacts and place your teaser in our Berlin News newsletter for end customers.
Berlin News
Berlin News provides visitors with regular updates on the latest from Berlin, event highlights and seasonal tips for city breaks to Berlin. You can profile your services and products in the form of a teaser, including an image and link, in both the German and English editions of our newsletter.
Presentation: The advertisement is placed in a separate section of the newsletter including a prominent display of the target URL for an even greater advertising impact.
Recipients: We currently reach more than 70,000 recipients with our German edition and more than 25,000 recipients with our English edition.
Duration: 4 weeks / per issue, each in German and English
Price: €289 per newsletter plus VAT.
For the booking, we need:
Your text in English and German, each 160 characters (incl. spaces)
Headline in English and German, each max. 40 characters (incl. spaces)
Photo (480 pixels width x 326 pixels height)*
Completed photo release form (in the download area)
Links to the desired English and German landing page
Billing address
*To ensure your optimal presence in our Berlin News, make sure the image is the right quality (ideally printable). Please avoid using logos or text.
Berlin News for your customers
Do you have customers interested in Berlin throughout the year? Then we have the right service for you! We can mail our Berlin News newsletter (English and German) once a month. 
Berlin topics that could interest your customers
Latest news from Berlin, from the new seasons for stage and concert venues to visits by A-list Hollywood stars, highlights and diverse major events
Topics which interest locals and visitors
Expressive images
A wide spectrum of further content allowing readers to find out more about Germany's capital city and good reasons for another next trip to Berlin in the near future.
Maintaining interest – expanding your services  
From feedback over the last years, we know that our customers are very happy to receive regular updates on Berlin. This trend is reflected in the Berlin News stats – a faithful readership in Germany and abroad for over 12 years, and notably low unsubscribe rates.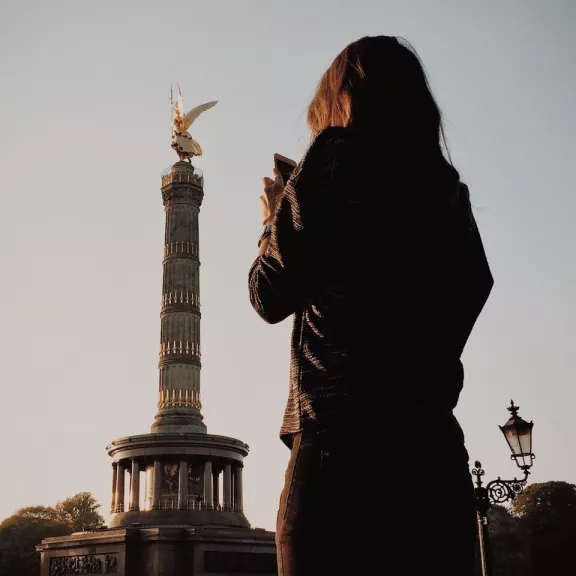 This also offers you a chance to keep your customers up to date on developments and present inspiring ideas for a city break. We would be glad to support you by providing our latest content on Berlin. Why not integrate our Berlin News in your webpage? 
If you have any questions or would like to include the Berlin News in your services, just contact our email marketing team on: news@visitBerlin.de
 
Just contact us
Or are you interested in our B2B newsletter?
The right information for every target group. Here you will find our newsletters.