Media service for "48 h ICC Berlin"
Press material for "48 h ICC" as part of the Open Monument Day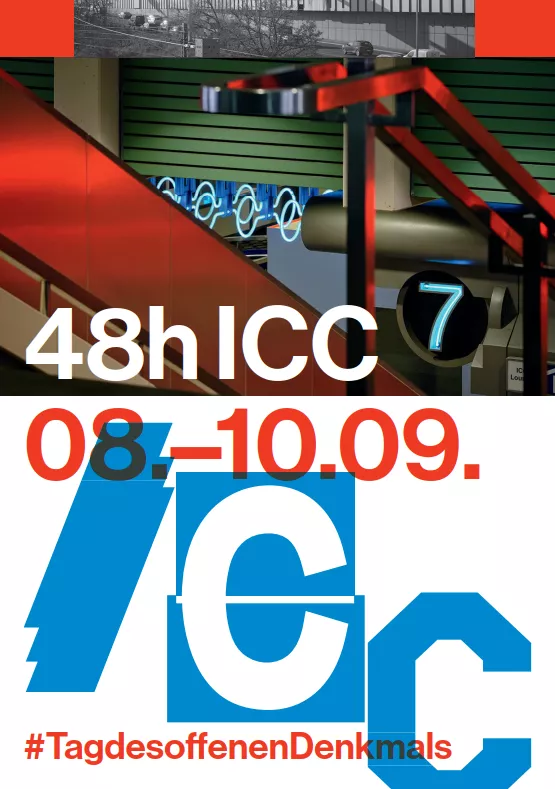 All Berliners and many Berlin guests know it, the 320-meter-long, silver-gray "spaceship" - most of them haven't been inside for a long time: On the occasion of the Open Monument Day, the ICC Berlin opened for 48 hours from September 8, 2023 for interested Berliners, guests and architecture and monument fans.
For the first time since its closure ten years ago, the ICC Berlin opened to the public free of charge. Several halls, foyers and design details of the building could be visited in their preserved original condition.
The opening of the ICC on the occasion of the Open Monument Day was made possible by visitBerlin and the Landesdenkmalamt Berlin in cooperation with the Senate Department for Economic Affairs, Energy and Industry, the Berlinische Galerie and Messe Berlin.
On the weekend of September 9/10, 2023, more than 340 monuments were opened to visitors in Berlin as part of the Open Monument Day.
You will find further press material in the downloads.
Press releases
Media accreditation
Media representatives have been specifically invited to attend the press tour of "48 h ICC Berlin" on Friday, September 8.
If you are interested in taking part in the press tour or visiting the ICC on September 9 or 10, please send us an e-mail for your press accreditation to presse@visitBerlin.de and include your full name, e-mail address and the medium for which you are reporting or producing. We will then send you the required admission ticket.
Press contacts of visitBerlin and Berlin Monument Authority
Image material and flyer
During the "48 Hours ICC" event, "Suddenly Wonderful - The Future of the ICC" was shown, a film by Berlinische Galerie as part of the exhibition "Suddenly Wonderful. Visions for chunky 1970's architecture in West Berlin".