Press trips
Without a live impression of the city, no Berlin stories are truly authentic – so no wonder creatives in international media are keen to research in Berlin and report on the city. Every year visitBerlin organises around 500 press trips for over 1000 journalists, bloggers, TV and radio teams from across the world – a volume inconceivable without the support of a wide range of partners.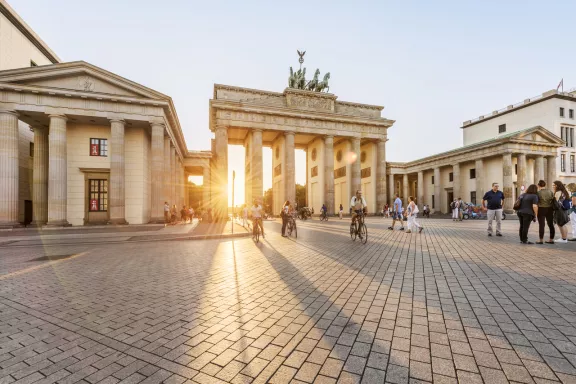 In 2017, visitBerlin coordinated 444 press trips with 794 journalists (including around 133 bloggers) from 49 countries. To provide national and international media representatives in Berlin with the insights and contacts they need for their articles, we are dependent on our partners providing the optimal support. Fortunately, for nearly every topic of interest to journalists and the media, visitBerlin can turn to skilled guides, suitable hotels and B&Bs, exceptional locations and cultural partners.
Working together with our partners, our Press Trip team develops and coordinates appropriate research programmes for journalists. These not only include providing organisational support from accommodation to city tours and permission to film, but also coordinating with the participating tourist service providers and partners, arranging interviews and preparing and reworking articles with the help of customised research materials as well as tips on events and locations.
We would be glad if you would help to support the journalists and media representatives in their work.
Your contacts for Press Trips