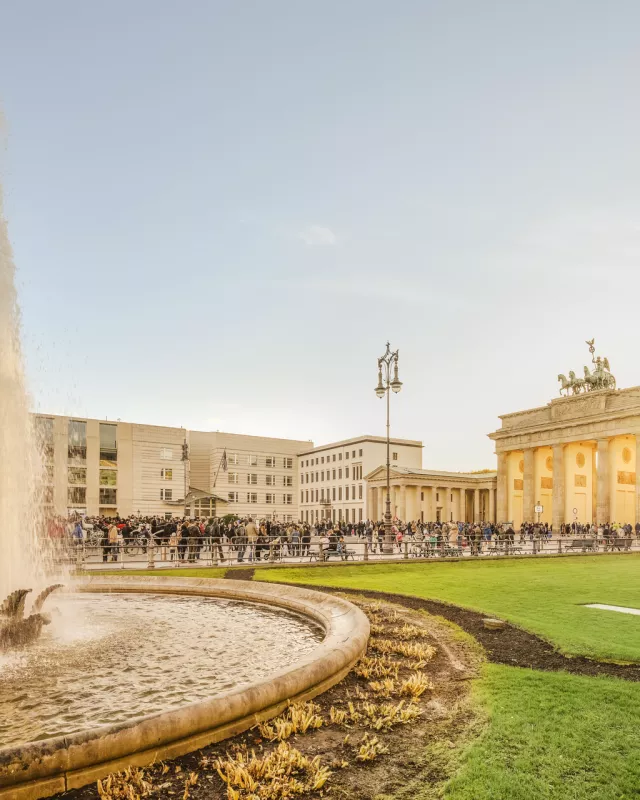 First and worldwide biggest show is launching a year full of exhibition highlights/ Tickets can be booked at visitBerlin.de
Art Star Ai Weiwei in Berlin
Berlin, 21 March 2014 Berlin will host "Evidence", Chinese artist Ai Weiwei's largest solo exhibition ever, from 3 April. The concept artist has created an installation especially for Berlin's Martin-Gropius-Bau that will play off the building's large atrium. The artist's work will be presented for the first time in Germany in eighteen rooms. Tickets can now be booked at visitBerlin.com or at the Berlin Tourist Info Offices.
"Berlin, the city of freedom where the Iron Curtain came down, is the right place to showcase the work of Ai Weiwei, one of the mega stars of the art scene", says Burkhard Kieker, CEO of visitBerlin.
Ai Weiwei is considered as one of the most important representative of contemporary art. He is known for his art projects that are also political statements. Various forms of expression, such as performances, music, photography and installations set his concept art apart. His works offers ironic, enigmatic responses to political and other critical issues.
Further information on Ai Weiwei is also available at www.freundeaiweiweis.de
Other Major Berlin Exhibitions in 2014
The Ai Weiwei show will be complemented with "The 8 of Paths: Art in Beijing" in the Uferhallen from 29 April. Other cultural highlights in 2014 include an exhibition of works by sculptor Rembrandt Bugatti in the Alte Nationalgalerie from 28 March and the open-air exhibition "Paradiesapfel" ("Apple of Paradise") at Potsdam's Park Sanssouci from 18 April. Style icon David Bowie will be honoured from 20 May at the Martin-Gropius-Bau. The Neue Nationalgalerie will remember the artistic upheaval of the 1960s with an exhibition of works by Otto Piene, opening 18 July. For more information about all the exhibitions and to purchase tickets, go to visitBerlin.com or visit one of the Berlin Tourist Info Offices.