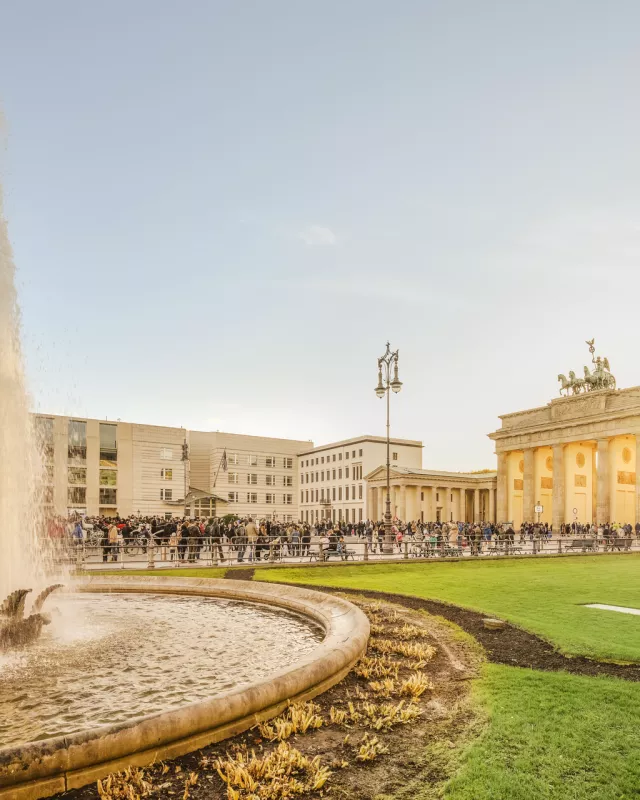 Highlight of the Berlinale: Blockbuster "Don – The King is back" / Berlinale tickets available from the Berlin Tourist Infos and via the call centre
Berlin and Bollywood in Berlinale fever
Berlin, 3 February Start the film and curtain up for the 62nd Berlin International Film Festival, the Berlinale. From 9 to 19 February international film stars, cineastes and thousands of fans from all over the world flock to the Berlinale. The glamorous event attracts tourists to Berlin. 60,000 visitors to the Berlinale, 16,000 film makers and 4,000 journalists from around 122 countries are expected to attend.
Besides stars from Europe and Hollywood, this year the spotlight is also on India's film industry. The premiere of the Bollywood blockbuster "Don – The King is back", attended by the leading cast members, is held on 11 February as part of the "Berlinale Special" at the Friedrichstadt-Palast. It is already being touted as the highlight of the Special section. Since much of the film was shot in the city on the river Spree, it is not just the Indian megastar Shah Rukh Khan who shines on the big screen but Berlin, too. The film is a first-rate action-packed thriller with chase scenes from the Brandenburg Gate to the Olympic Stadium. For fans of the film and the German capital an extra city map published by visitBerlin highlights the main tourist locations where the film was shot. The map can also be downloaded from www.visitberlin.de.
How to get Berlinale tickets
Fans who don't want to miss out on Berlin, Bollywood or approximately 400 films at the world's biggest public film festival can order the coveted cinema tickets from 6 February 2012 online and have them sent to their home address. In the visitBerlin call centre Berlinale tickets can be ordered by calling +49(0)30 – 25 00 25 without having to queue for ages in the cold. The tickets are likewise available in all Berlin Tourist Information centres, at the Berlinale booking offices and online at www.berlinale.de. They normally go on sale three days in advance. However, for "Don – The King is back" and all the other films in the Berlinale Special the tickets are available from day one of the Berlinale.
The Berlinale at http://www.visitberlin.de/de/feature/berlinale-2012 and on the visitBerlin blog http://visitberlin-berlinale.blogspot.com/.
Call centre of visitBerlin: Tel. +49( 0)30 – 25 00 25 (Mon-Fri 9am-7pm, Sat 10am-6pm, Sun 10am-2pm)
Berlin Tourist Information centres:
in the main railway station Hauptbahnhof (daily 8am–10pm)
in the Neues Kranzler Eck, Kurfürstendamm 22 (Mon to Sat: 10am– 8pm, Sun 10am–6pm)
at the Brandenburg Gate (daily 10am–6pm)
(2,230 characters)