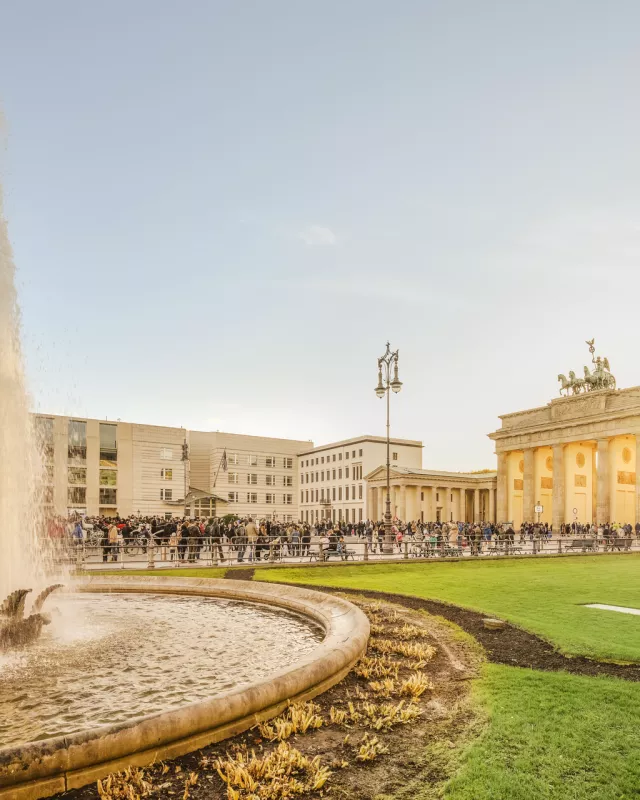 The German capital presented its extraordinary experiences to the participants in the "Site EMEA Forum"
Berlin enthrals international incentive industry
Berlin, 21 June 2012 Hoppetosse, princess gardens, Tempelhof airport were amongst the highlights of the Site EMEA Forum in Berlin. The European convention of the Society of Incentive & Travel Executives (Site) was held at the ICC Berlin and the Hotel Scandic Berlin from 18 to 20 June 2012. The around 80 international incentive experts from 20 different countries had the opportunity to experience the German capital in a very special way.
"From downtown raised bed planting to a cocktail hour on a restaurant boat – the Berlin incentives have enthralled our guests", says Heike Mahmoud, Head of the visitBerlin Berlin Convention Office. "They will talk about these positive experiences all over the world. That's excellent advertising for the German capital!"
Another highlight was the evening event in the main building of the former Tempelhof airport on 19 June. It had been organised by the visitBerlin Preferred Agencies and the Berlin Convention Office (BCO) of visitBerlin. BCO has already had close cooperation with Site for many years. Site Germany has been, amongst other things, an advisor at the creation of the new online offering "BerlinCentives", which allows organisers rapid and free of charge access to extraordinary Berlin experiences.
More information is available on the website www.convention.visitBerlin.de.
(1,483 characters)