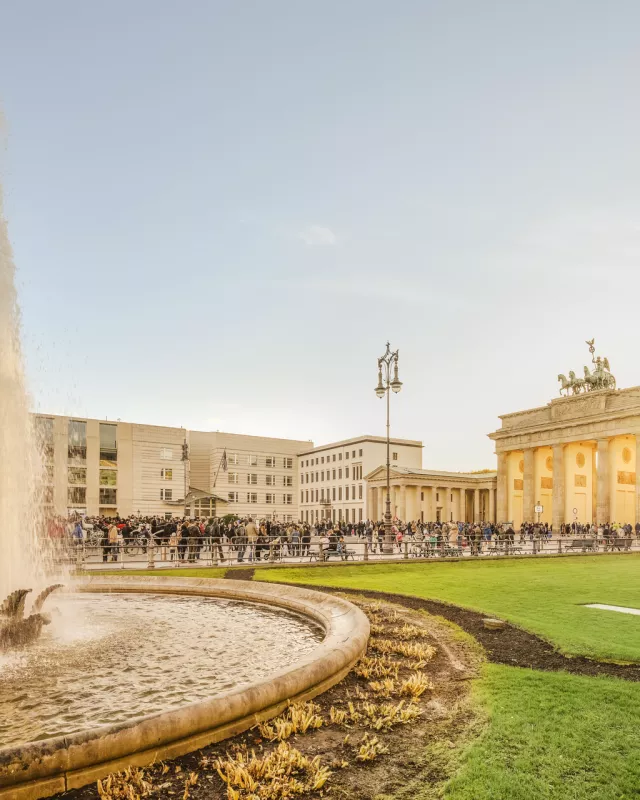 According to the ECM study, Berlin ranks third in Europe's top destinations, having experienced the highest growth of Europe's top 15 tourist destinations
Berlin – the Fastest Growing Destination in Europe
Berlin, 27 June 2013 The German capital is one of the fastest growing cities in Europe in terms of tourism, as demonstrated by the latest figures from the benchmark study by European Cities Marketing (ECM). With an increase of 11.4 per cent in the number of overnight stays in 2012, Germany's capital was leaps and bounds ahead of the other cities in the study. By way of comparison, the growth registered in London and Paris for the same period was just 3.1 per cent and 0.1 per cent, respectively. With this result, Berlin has established itself as one of the top 3 city destinations in Europe, after London and Paris.
"Berlin ranks third amongst the city destinations in Europe. Around the world, the word is spreading about the special lifestyle in our cosmopolitan and trendy city, attracting visitors from all over," says Burkhard Kieker, CEO of visitBerlin. "Berlin's future as a city of tourism lies in international conventions and addressing specific target groups."
The German capital is also demonstrating its tourism potential for long term: the ECM describes Berlin as a "boom town" that has experienced an average annual increase of 8.8 per cent in the number of overnight stays in the past five years. Berlin owes this success to the high proportion of international guests, with 42.5 per cent of all visitors coming from outside of Germany in 2012.
Value for Money
One of the good reasons to visit Berlin is value for money, whether it's on a trip to the zoo or a sightseeing bus tour. According to the ECM study, a visit to the Berlin Zoo costs just €13, whereas the average cost throughout Europe is €14.20. At €15, a ride in the "hop-on/hop-off" bus tour is cheaper than in Madrid, Amsterdam or anywhere else in Germany.
For more information and to download the complete analysis: europeancitiesmarketing.com or cvent.com
About the Study
European Cities Marketing (ECM) is a network of city marketing organisations based in France. The ECM represents the interests of 100 cities in 32 European nations. Each year, the organisation publishes "The European Cities Marketing Benchmarking Report", prepared by the MODUL University in Vienna. The 2013 issue is the ninth edition of the study.