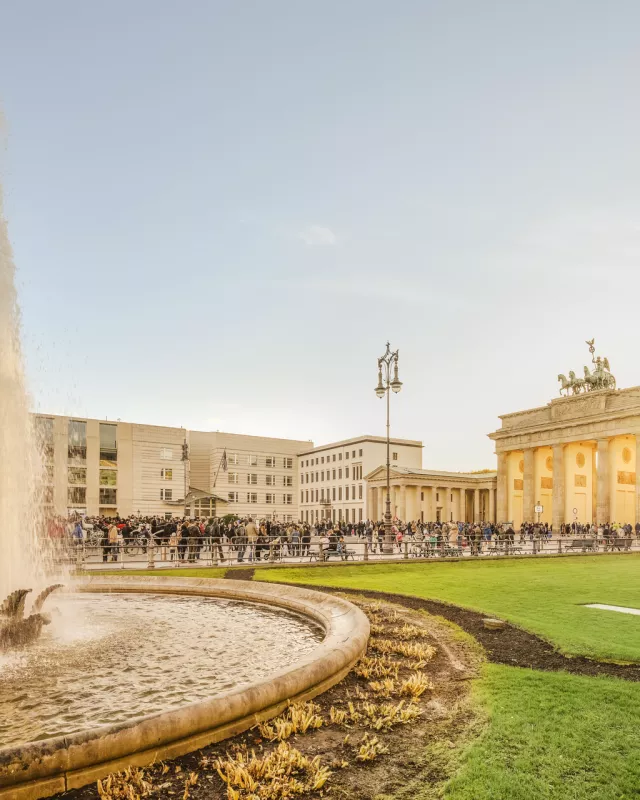 9.4% more nights spent in Berlin by guests from abroad / Berlin popular with visitors from Asia, the US and Israel
Berlin tourism: Strong growth continues in first quarter of 2015
Berlin, 11 Mai 2015 Berlin's popularity as a destination continues to grow, even in the winter months. In the first quarter of 2015, Berlin welcomed 2.5 million guests (+7.1%) who spent 5.86 million overnight stays (+ 8.3%) in the city's hotels. The city is increasingly successful in drawing visitors from other continents: Berlin is a popular destination with guests from the USA, Israel and especially Asia.
"Berlin is experiencing a strong start to the year. The capital is the engine driving the growth of Germany's overall tourism sector," says Burkhard Kieker, CEO of visitBerlin.
Winter months more popular; strong increase in visitors from overseas
The number of nights stayed in hotels by guests from abroad in the first quarter climbed by 9.4 per cent. German guests spent 3.33 million nights in Berlin during the first quarter (representing a 59.6% share) and 2.53 million nights (43.1%) were spent by guests from abroad, as shown in numbers released today by the Berlin-Brandenburg Statistics Office.
The number of guests from the United States, the strongest foreign market, grew by another 18.1% over the previous year. Overnight stays by visitors from many Asian countries as well as from Israel also rose sharply (Israel +63.8%, India +32.0%, South Korea +34.5%). Overnight stays by visitors from Brazil climbed by 34.5 per cent, while the number of stays by people from the other South American countries jumped by 36.6%. Berlin has also increased its popularity among the strong European core markets, with visitors from Portugal spending 54.1% more nights in the first quarter, followed by the UK (+19.2%), Denmark (+16.5%), and Spain (+13, 9%). Overall, guests had 800 accommodation establishments and 138,677 beds to choose from.