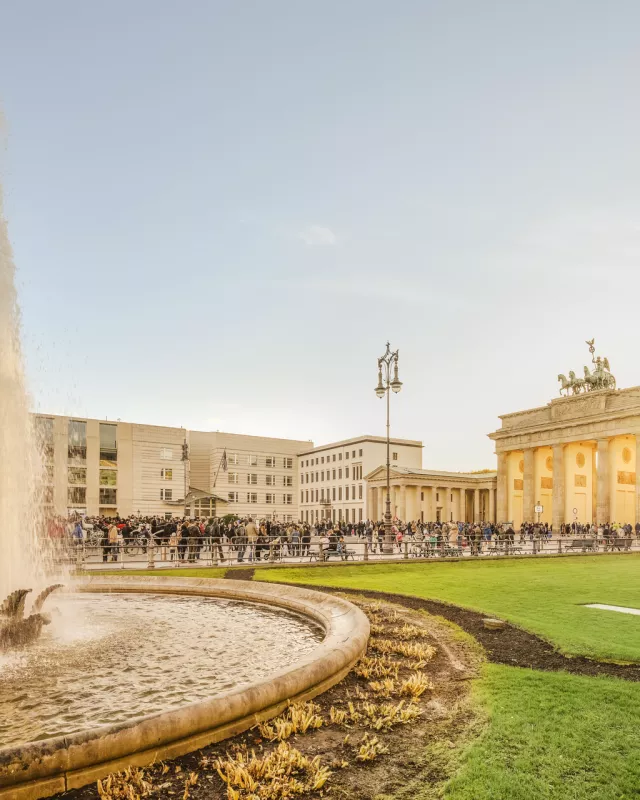 German capital maintains its position in leading group / Number of association conventions continues to increase
ICCA 2011: Berlin among top four destinations
Berlin, 11 May 2012 Berlin is among the top four international convention destinations. The German capital has successfully maintained its ranking. This is documented by the current statistics of the International Congress & Convention Association (ICCA) for 2011. With 147 association conventions, Berlin ranks fourth behind Vienna (181), Paris (174) and Barcelona (150) and ahead of metropolises such as Singapore (142), London (115) and Rome (92).
"The convention location Berlin is on the move. The fact that this is also perceived internationally, is confirmed by the new ICCA statistics", says visitBerlin CEO Burkhard Kieker. "With the CityCube Berlin, a convention hall with a new quality will open. This means that Berlin will play a leading role at the organisation of international association conventions in future, too."
The number of association conventions has been steadily increasing since 2008. In addition, the German capital has been able to maintain its position in the top five ranking of international convention metropolises already for eight years.
The results of the current ranking are of major importance in the international convention business. They serve as decision aids for organisers in their choice of the right venue for their event.
Further statistics on the convention location Berlin are available on the website convention.visitBerlin.com.
(1,546 characters)