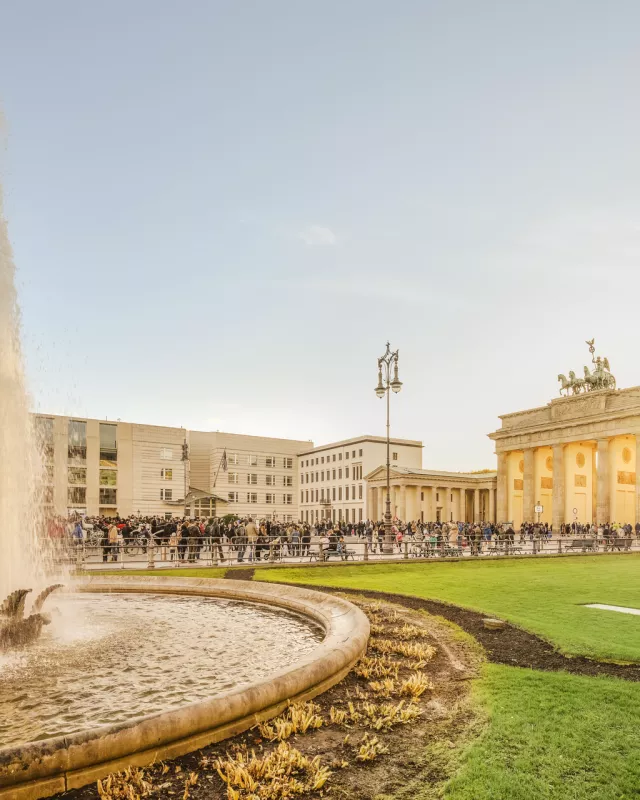 The main umbrella organisation of the meeting and convention industry will bring decision makers of international associations to the German capital
ICCA Workshop Coming to Berlin in 2014
Berlin, 3 July 2013 Berlin is hosting the ICCA Sector Destination Marketing International Client/Supplier Business Workshop in 2014. The event of the International Congress and Convention Association (ICCA) will be held 26–28 June 2014 in Berlin. As in Vienna just a few days ago, the decision-makers of major international organisations will be welcomed next year in the German capital.
"The participants in the ICCA workshop decide where their associations' next events will take place", says Heike Mahmoud, Director Conventions of the visitBerlin Berlin Convention Office. "We will therefore use this unique opportunity to present Berlin as a diverse and quality meeting and convention destination".
Fifteen representatives of international organisations are expected for the workshop. They will meet staff from European convention & visitors bureaus and discuss what future events will require from their destinations. An extensive programme will also help the city's guests to get to know Berlin.
Berlin – Leading Destination for Conventions
Berlin has moved into the top 3 of international conference destinations as can be seen in the current ICCA statistics. Having hosted 172 international events in the past year, the German capital moved up one place to a third-place ranking among the world's conference and convention cities. The city is catching up with Vienna (195 events) and Paris (181) and has passed by Madrid (164 events) and Barcelona (154).
More information can be found at convention.visitBerlin.com.
(1,729 characters)