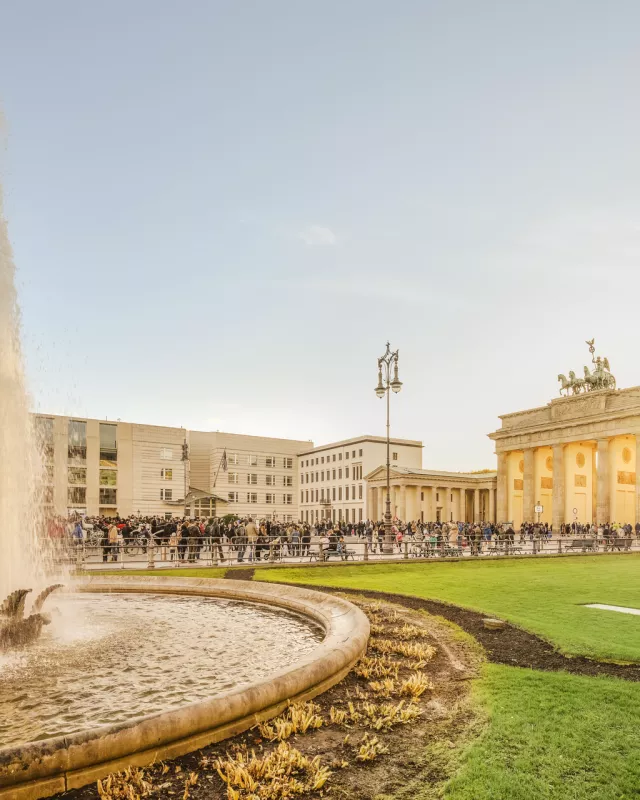 Participant numbers in the international workshop staged by the Berlin Convention Office (BCO) exceed all expectations
"Meeting Place Berlin 2009" more popular than ever
Berlin, 18 June 2009 Record attendance for "Meeting Place Berlin 2009": 146 national and international Hosted Buyers are expected to attend the workshop staged by the Berlin Convention Office of Berlin Tourismus Marketing GmbH (BTM) in the German capital. From 2 to 6 July 2009, the organizers from associations, companies and agencies have an opportunity to get to know Berlin as a professional and diverse convention destination. The importance of this event for Germany's number one convention metropolis continues to grow. The number of participants has risen by 52 percent (2007: 96 Hosted Buyers) compared with "Meeting Place Berlin 2007".
The venue for the multi-day "Meeting Place Berlin 2009" is the Technology Museum. It offers the optimum conditions to equally delight both trade visitors and providers. Around 47 representatives of the Berlin convention and event industry will be on hand to inform the participants from 20 countries (including Italy, the USA and Russia) about the meeting and convention offering as well as about the excellent value for money offered by the German capital. Europe's most modern hotel landscape will present its services as will numerous cultural facilities and event agencies.
Besides the expert workshop BCO has put together an attractive framework programme in cooperation with BTM-Partnerhotels e.V. and BTM Partneragenturen Berlin e.V. During numerous site visits the guests will be able to familiarise themselves with the meeting and design hotels along with unusual locations in Berlin. The highlight is an outing to the Classic Open Air Concert on Gendarmenmarkt.
Further information is available on the website www.meeting-place-berlin.com.
(1,614 characters)