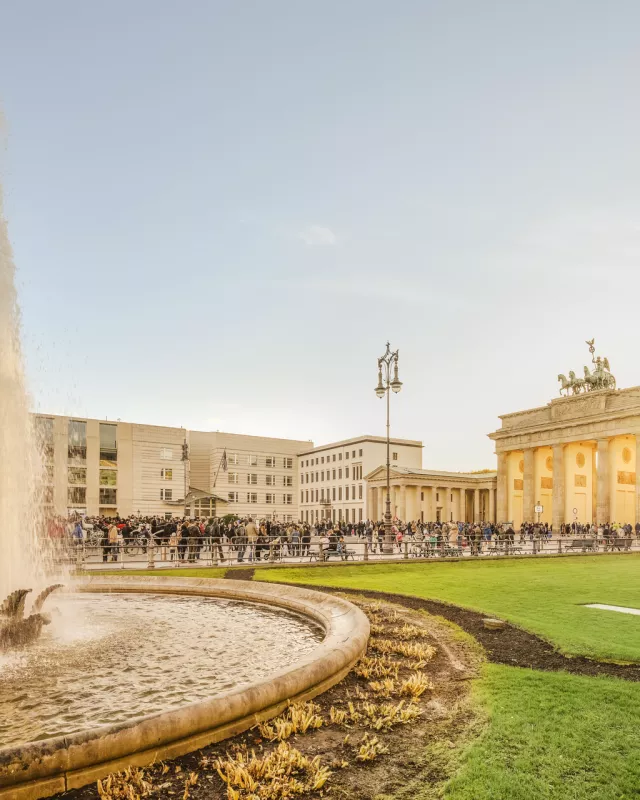 Graphic by visitBerlin offers public swimming and outdoor swimming pools / Tips at summer.visitBerlin.com
New Berlin Swimming Map with Public Transport Stops
Berlin, 1st July 2015 Time to pack your swimsuit and head on out to Berlin's swimming pools and beaches. visitBerlin now presents Berliners and visitors the first Public Transport plan marked with beaches and pools across Berlin and the surrounding areas in the state of Brandenburg. Public transport makes it easy to reach a spot to cool off this summer: whether traditional beaches, idyllic bays, artificial lakes, or outdoor pools in the city. The swimming map is ready to download at summer.visitBerlin.com; travel directions are available here.
In addition, the visitBerlin blog features a list of the loveliest places to swim in the city.
1. Dämeritzsee – the lake in two states, on the Euro cycling route
2. Liepnitzsee – the turquoise lake, idyllic spot in the woods
3. Waldbad Templin – the lake in the woods, just ten minutes from Potsdam
4. Flakensee – like being on the Mediterranean, holiday feeling in a pine forest
5. Flughafensee – the lake around the corner, relaxing in Reinickendorf's bays
6. Strandbad Jungfernheide – where families come to swim, popular with families and athletes
7. Krumme Lanke – a lake with history
8. Schermützelsee – bursting with nostalgia, a break from big city life
9. Strandbad Kiessee Schildow – the good alternative, lakeside beach volleyball
10. Flussbad an der Dahme – the oldest river pool, at the end of the Fischerkietz in Köpenick
More extensive Berlin tips for the summer that are of interest for Berliners and visitors alike can be found at summer.visitBerlin.com.