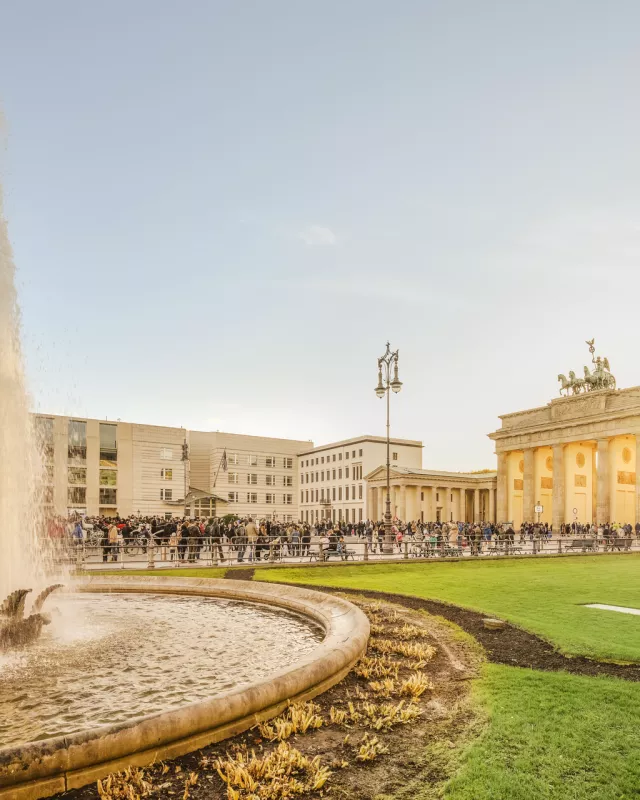 visitBerlin to combine service providers of Berlin's meetings and conventions industry in visitBerlin Convention Partner e.V.
New Network for Berlin's Convention Industry
Berlin, 7 May 2015 Effective immediately, the Berlin Convention Office of visitBerlin has organised visitBerlin Convention Partner e.V. in order to offer associations and companies planning a MICE event in Berlin a strong network of local service providers. The official launch of the association was held at a kick-off event in the restaurant at the former Tempelhof Airport on 5 May.
Burkhard Kieker, CEO of visitBerlin, remarked: "Berlin is more in demand among meeting and event organisers than ever before. We will be able to respond even more effectively to customers' needs with visitBerlin Convention Partner e.V. The high quality standards in the new network will ensure that our customers will find the right professional and experienced partners for their events."
Bernd Wiedemann, chairman of the visitBerlin Convention Partner e.V. board and CEO of convention agency pcma, added: "With our members, we will be creating the structures for the event concepts of tomorrow and thus support visitBerlin in its efforts to have Berlin maintain its position as one of the world's best event destinations in the future."
A network for Berlin MICE-service providers
visitBerlin Convention Partner e.V. brings together locations, technology and equipment providers, logistics companies, caterers, convention organisers, and event agencies all under one roof. The new association has replaced the previous visitBerlin Partneragenturen e.V.
The work of visitBerlin Convention Partner e.V. will focus more strongly on preparing Berlin's service providers for new foreign markets, expand and strengthen their already high quality standards, and promote the exchange of information and experiences among members. The association has forty members to date. The goal is to increase that number continuously in the coming years. Membership is open to all service providers who offer their services to the MICE sector and have their registered office and main business in Berlin.
More information can be found at convention-partner.com. For the latest news about Berlin as a meeting destination, go to convention.visitBerlin.com.