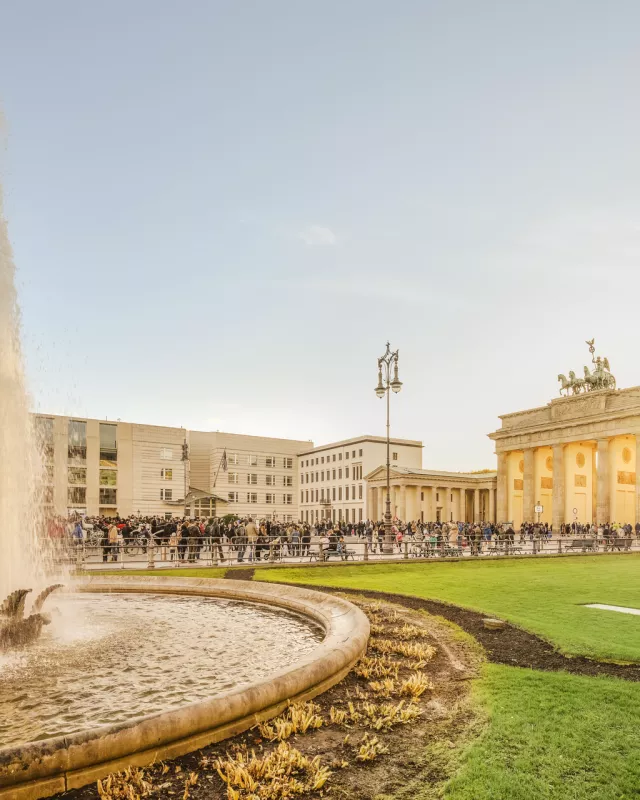 In July and August: Exhibition highlights, museums head outdoors, and festivals at MuseumsSommer.de / Finale: Long Night of Museums on 29 August
Rediscovering Art in Berlin's Museum Summer
Berlin, 26 June 2015 Berlin is home to some 180 museums and once again this summer they're offering a variety of events, permanent and special exhibitions, tours, and open-air festivals. The museums' diverse programme of offerings with tips for summer excursions and experiences sorted by category are now for the first time being published in one place at www.museumssommer.de. Tickets to many exhibitions can be booked directly from visitBerlin: visitberlin.de/en/exhibitions. A programme flyer in German and English will be available in the six Berlin Tourist Information Offices and in other locations.
Cultural Highlights in the Summer Months
Cultural offerings in Mitte and in numerous Berlin neighbourhoods are planned for the summer, including: Berlin's museums for sun worshippers, Berlin from above, for nature lovers, for open-air lovers, for night owls, and for active types. And, if the weather's not being cooperative, there's plenty of top-class art to enjoy, such as "Impressionism - Expressionism. Art at a Turning Point" at the Alte Nationalgalerie. Other highlights include the re-opened Berlinische Galerie, the exhibition "Unification: German Society in Transition" at the German Historical Museum, the exhibition "A Woman's Touch. How Brandenburg Became Prussia" at Charlottenburg Palace from 21 August, and photos of Germany at "Compatriots 1977– 1987 Two Germanys" at C/O Berlin from 22 August to 8 November. Tips include destinations for summer excursions to places such as the Liebermann Villa alongside the Wannsee, the Brücke Museum, or the "Water Music" Festival at the Haus der Kulturen der Welt. All lovers of art can look to a real treat with the Long Night of Museums on 29 August, where more than 80 institutions offer highlights on various routes across the city.
New Visitor Attractions: Looking Ahead to Autumn
From 24 September, the Gemäldegalerie will once again be drawing in the crowds with "The Botticelli Renaissance", where 40 original paintings and 80 objects from the worlds of fashion, advertising, photography and design demonstrate the continued influence of Florentine Sandro Botticelli (1445-1510) over the centuries to the present. Other upcoming shows include the Piet Mondrian exhibition "Line" beginning 4 September at the Martin-Gropius-Bau and "Max Beckmann and Berlin" at the Berlinische Galerie from 20 November.