Shopping in Berlin
Shopping in Berlin - especially cool in winter and at Christmas time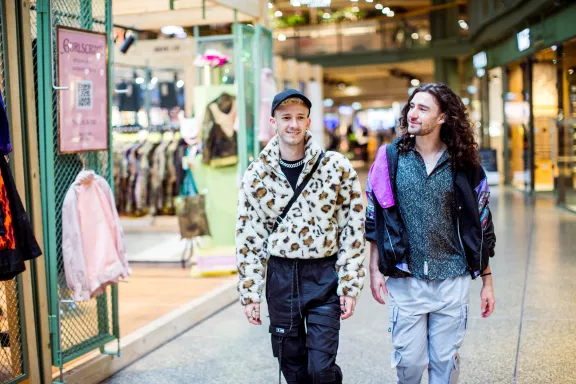 Berlin, November 2022 Shopping in Berlin is as extraordinary as the city itself: There are lots of funky stores where you can find things that you can't find anywhere else. Plus legendary temples of consumption where you can really live out your shopping lust. Add to that Berlin's extremely wide range of gastronomy and a gigantic cultural offering - and you have a very pleasant way to experience Berlin in winter.
Classics and global brands can be found here next door to hip newcomers and insider tips that present their ideas in small stores. What's special about Berlin as a shopping city is that there is more than just one centre and one shopping mile. Because of the decades-long division of the city into East and West, the megastores and neighbourhood shops are spread all over the city. And in every corner you can experience a very special, typical flair. No matter what the weather is like.
Kiezshopping and insider tips
Away from the big shopping and promenade areas, there are streets full of small shops in many parts of Berlin, and you can stop off at trendy bars, cafés and restaurants everywhere. Especially in winter, Kiezshopping and café-hopping are really fun. For example, on Bergmannstraße in Kreuzberg: start at the Marheineke Markthalle, where there are countless delicacies to discover on around 3,000 square metres. The tour continues along Bergmannstraße, where one unusual neighbourhood shop follows the next. Just as exciting for shopping and strolling are Akazienstraße in Schöneberg or Schönhauser Allee and Kastanienallee in the Prenzlauer Berg district. It's not for nothing that the latter has the model-heavy nickname "Castingallee".
World-famous department stores and shopping streets
Several of the world's most traditional department stores are located in Berlin. By far the largest of them is the Kaufhaus des Westens, which opened in 1907. The delicatessen department is known among insiders as "Die Sechste" - there is nothing here for gourmets that is not there. The same applies to discerning shoppers on every other floor of KaDeWe. The renowned store is located at the end of Kurfürstendamm, Berlin's best-known and most exclusive shopping mile. During the Christmas season, the entire street is festively illuminated, and in the middle of the large stores on Ku'damm, the cosy Christmas market beckons.
Not far away is Bikini Berlin, Germany's first concept mall, in the immediate vicinity of the Gedächtniskirche and the zoo. From the Monkey Bar on the tenth floor or the huge roof terrace, you can look directly onto the zoo and watch the monkeys play while having a drink.
On Friedrichstraße in the east of the city is Galeries Lafayette Berlin, one of only five locations of the luxury department stores' outside France worldwide. Right next door is the Quartier 206 Art & Fashion House. The chic building in Art Deco style combines shopping and collecting and all aspects of luxury and pleasure: from exclusive fashion to wellness and beauty offers to antique shops. Simply stroll through and be amazed.
Living Berlin on Kantstraße is all about stylish living, from furniture and hi-fi systems to pianos and grand pianos. And at the stilwerk Hotel KantGaragen you will also find the right accommodation. Opened this year, the hotel offers exclusive hospitality in a converted 1930s multi-storey car park - further proof of the successful combination of travel and shopping that is possible in Berlin.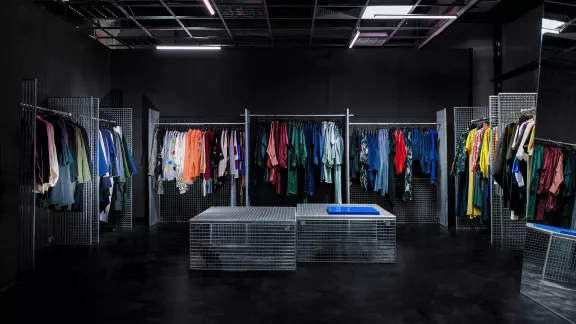 More than just a shop
Berlin wouldn't be Berlin if its shops were only about shopping. Numerous shopping locations offer completely different attractions such as restaurants, exhibition spaces or event rooms. Platte near Alexanderplatz is a concept store with clothes from various Berlin labels and its own upcycled merch collection. But under the same roof there is also a photo studio, exhibition spaces and an event location for workshops and panel talks. The Soho House in Mitte is worth a visit for its history alone. Founded in 1929 as the Jonaß department stores', after a chequered history the building has housed the Soho House private club and hotel since 2010. And it is also home to  The Store X - a place for fashion, design and creative lifestyle. Here, shopping is combined with extravagant cuisine and exhibition space to create an overall experience that goes far beyond shopping. The Amazing Crocodile Design Store in Prenzlauer Berg also wants to be more than just a place to go for fresh and experimental interior design. Rather, it sees itself as a kind of gallery with changing exhibits. Young artists and designers from all over the world are to be given a platform here with their creations.
If it's hip, it's made in Berlin
The creative pulse of the city can be seen, heard and even smelled everywhere. At Frau Tonis Parfum on Zimmerstraße, not far from Checkpoint Charlie, you can find your very own personal fragrance thanks to individual advice. Berlin brands and sustainability? Katalka makes wooden toys and children's furniture and runs its own shop with a workshop in Prenzlauer Berg. Bonnie & Buttermilk on trendy Kollwitzstraße sells sustainably produced fabrics and clothing that have one thing in common: They are colourful and absolutely worth seeing. Now & Then is a collective of seven Berlin designers who create fair and environmentally friendly clothing. Their concept store in Friedrichshain also regularly hosts exciting events on the topic of upcycling. In addition to clothing from various Berlin labels, Konk in Mitte also regularly shows exhibitions by young artists.
Vintage - new for the second time
Vintage victim? - Berlin is a true mecca. There is an abundance of second-hand clothing, accessories, furniture and much more. At haha.youreugly in Friedrichshain you can find particularly extravagant second-hand clothes and accessories - an ideal place to browse and shop for fans of flashy vintage fashion from well-known labels. Especially pieces from the 1950s to the 1990s are offered by Lena's Lovely Vintage in Potsdamer Straße. The owner herself studied fashion design and has worked internationally as a fashion stylist. Nochmallin Reinickendorf is more than just a second-hand shop. It is the first department stores' for second-hand goods in Berlin and is run by the Berliner Stadtreinigung. Mid-century fans can go bargain hunting there. In addition to second-hand clothes, electrical appliances, books and furniture, there are also workshops on upcycling and weekly repair cafés where experts give tips on how to repair defective appliances.
Gift ideas galore
No Christmas stress! The area around Hackeschen Markt, not far from the cathedral, is particularly atmospheric. Enjoy the atmosphere with a creative mix of galleries, studios and boutiques, restaurants and bars. And relax and find countless inspirations for gifts and souvenirs. The historic buildings between Rosen-, Heckmann- and Hackesche Höfe offer an atmospheric mix and the right setting for young fashion labels, jewellery designers, artists and the unusual, such as the candy factory  Bonbonmachereior the flagship store of Askania, Berlin's only watch manufacturer. Captn-Crop started in 2007 with handmade hats and caps. In the meantime, the shop and studio in Neukölln also offers shirts, bags and accessories in every imaginable colour. And here, too, pieces are now made using upcycling.
Continue on the web
For more information and inspiration about Berlin shopping experiences, visit visitBerlin.de/shopping.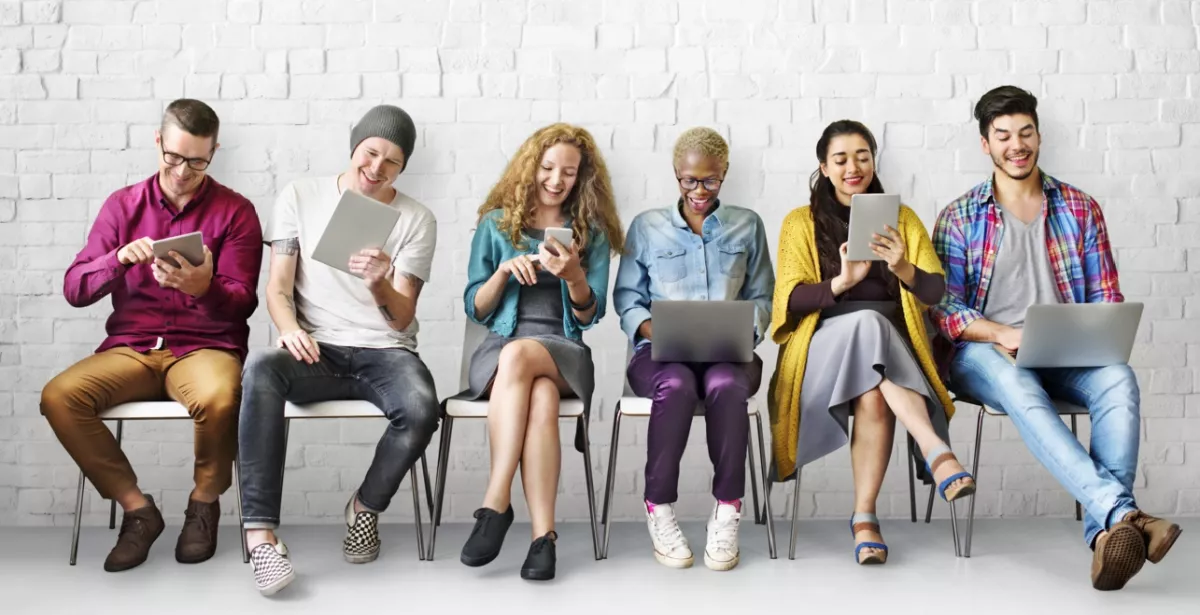 Contact us
For international press enquiries