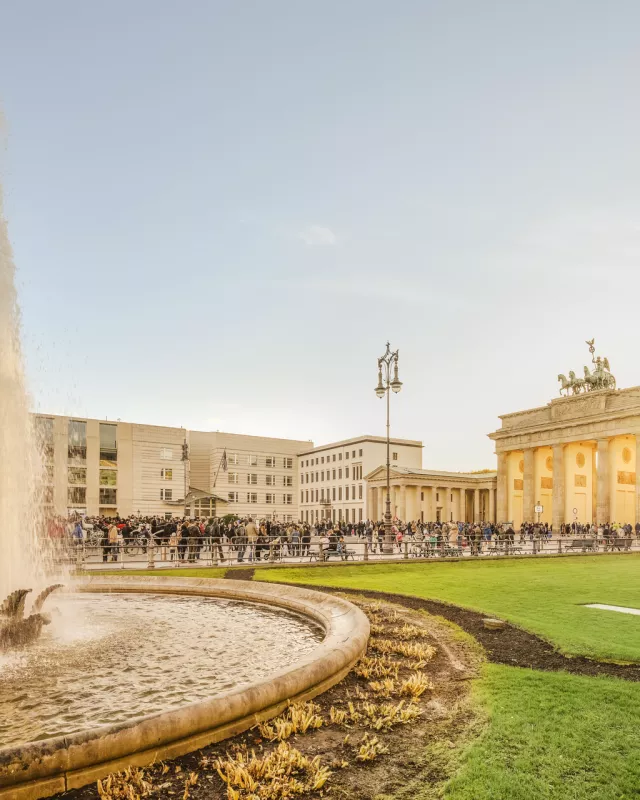 visitBerlin and partners cycle from Leeds to London for charity / Visits to leading British MICE agencies to promote convention destination Berlin
UK Roadshow 2013: Spin with Berlin
Berlin, June 6th, 2013 New roadshow concept "Spin with Berlin": The Berlin Convention Office (BCO) of visitBerlin and its partners will cycle through England to promote the MICE destination Berlin. The tour starts June 10th in Leeds and finishes June 13th in London. Stops will be made at leading British MICE agencies in order to network and present Berlin´s qualities as a convention and incentive destination and to raise money for charity projects.
Heike Mahmoud, Director Conventions of the BCO: "We chose cycling, the greenest form of transport, to bolster the notion that Berlin is a green, sustainable and active city and to show planners: This is the perfect destination for meetings, conventions and incentives! We also invite them to be part of a little cycling madness Berlin style."
The visitBerlin team will be accompanied by representatives of Berlin´s hotel, agencies and venues. An important purpose is to collect money for two charity projects, one in Britain, one in Berlin. re-cycle.org collects bikes and send them to Africa whereas "Hand-in-Hand" supports disadvantaged children in accompanying active sponsorships and mentorships.
For further information go to ukroadshow.visitBerlin.com, follow @Berlinmeetings on Twitter or contact Lisa Stewart (UK representative of the Berlin Convention Office): Tel.: +44 (0) 845 498 9982. Email: lisahumewhitehead [dot] co [dot] uk.
(1,534 characters)