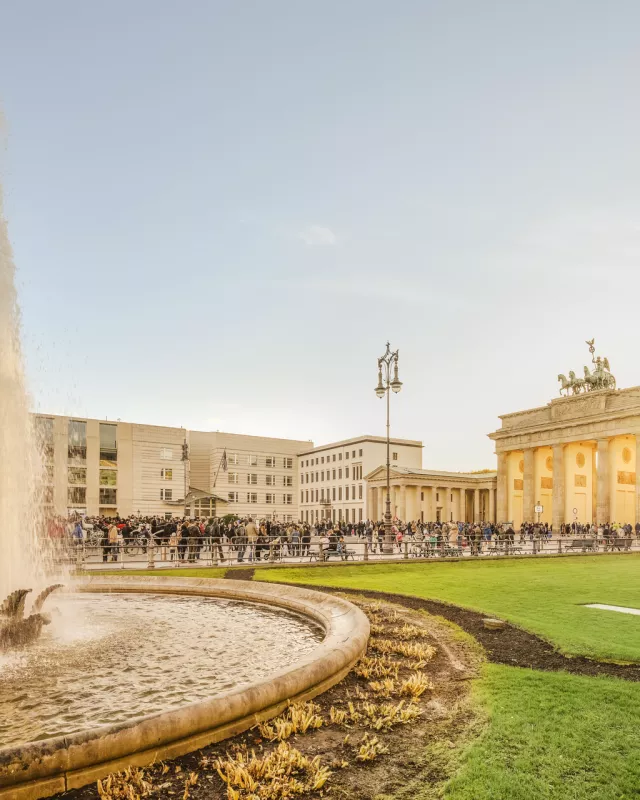 Social media campaigns to support Berlin's Olympic and Paralympic Weeks / Londoners recommend Olympics
visitBerlin pushes for the Olympics
Berlin, 28 January 2015 visitBerlin is supporting Berlin's campaign to host the Olympics and is launching various social media campaigns to support the start of the Olympic and Paralympic Weeks in the German capital.
Burkhard Kieker, CEO of visitBerlin, comments: "We had the idea to ask the people of a city that has already had recent experience with the Olympics: London. If the world trusts us to host the Games, then we need to have trust in ourselves, too. Our city has proved many times that it can inspire people all over the world and is a good host."
The result is a short film that features the experiences of Londoners with the 2012 Olympics. It is currently available on the major visitBerlin social media channels, including Facebook (facebook.com/Berlin with its 1.8 million fans) and Twitter (twitter.com/visitBerlin). About 45,000 people have already viewed and liked the video. Statements of the Londoners were: "The atmosphere was great; it was really cool and such a feeling of community. It was really nice to be in London" (Grace) and "The Olympics are a unique event that you'll remember for years to come" (Graeme).
Other social media campaigns will follow in the next two weeks. visitBerlin will be primarily focusing on its international network and bringing in outside perspectives on Berlin's bid.
More information at visitBerlin.com and at www.wirwollendiespiele.de