Conscious Shopping, Eco Fashion and Circular Economy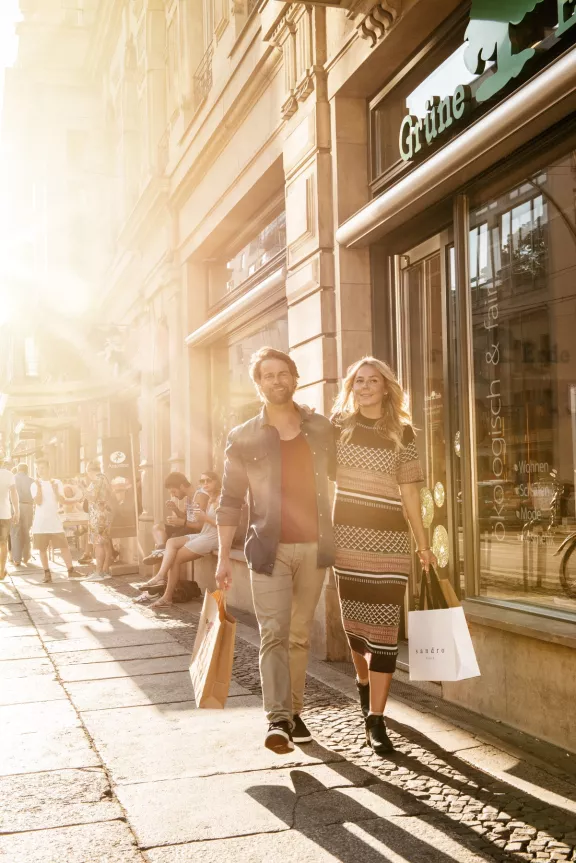 Giant organic markets, vegan department stores, anti-food-waste outlets and package-free supermarkets - in Berlin, consumers can easily take part in changing the food system. With regards to eco-fair and ethically produced fashion, the capital is setting the tone for sustainable clothing labels and upcycling designers from around the world. Spearheading the future of design and waste-free production, Berlin is proving itself as a hub for pioneers and startups in circular economy.
Buying Food With A Clean Conscience
The district Prenzlauer Berg prides itself with the largest organic supermarket in Europe. LPG at Senefelder Platz offers plenty of local and organic foodstuffs, with 18,000 products over 1,600 sqm of floor space. lpg-biomarkt.de/en
A little further North, Schivelbeiner Straße has earned the title "world's first vegan avenue", making it a dedicated stop for all things animal-product-free. The street is home to Europe's first and largest vegan grocery store chain, Veganz, where customers can find an unparalleled choice of plant-based food products, as well as books, household products, natural cosmetics and a small bistro. Only two doors down, conscious shoppers can also buy vegan shoes at avesu or vegan clothing at DearGoods. In Friedrichshain, Veganz and avesu share an equally impressive space on lively Warschauer Straße. veganz.de/en , avesu.eu , deargoods.com
Since 2014, the supermarket Original Unverpackt has been offering all of its products without packaging. Customers use reusable bags and storage jars to take their purchases home. Another store that goes completely without plastic opened in Prenzlauer Berg in 2017. Apart from zero plastic, Der Sache Wegen is also 100% free from animal cruelty, palm oil and only stocks high quality organic, fairly-produced goods. original-unverpackt.de , der-sache-wegen.de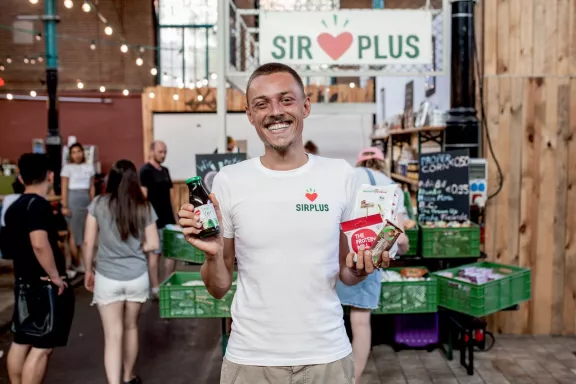 Eco Fashion: Looking Good While Doing Good
Berlin is a global hotspot for sustainable fashion. With a highly connected scene, numerous industry-related networking events and an array of opportunities to experiment, the city keeps drawing in sustainable clothing labels, upcycling designers and textile innovators from all over the world.
 
Times where ethical designs, organic materials and fair production were hiding in the shade are over as a cool new wave of sustainable fashion stores and labels set up shop all over Berlin. Equally, there is no shortage of green fashion 'made in Berlin'. In Neukölln, talented fashion designer Mareike Ulman produces exclusive fashion from eco-certified fabrics under her own label, format, in the backroom of her store WESEN. The offer is complemented with products of like-minded designers, including eco-fair boots, underwear and jewelry. All have the same goal: making top quality products that follow the highest ethical standards. wesen-berlin.com
Natascha von Hirschhausen is an award-winning ethical designer who produces her own high-end fashion line in Berlin Wedding without creating any waste. Her label stands for minimalistic future-oriented styles, local production, elaborate cuts and natural materials that are compostable and plastic-free, guaranteeing social and ecological sustainability along the entire value chain. nataschavonhirschhausen.com
Around the corner of Kreuzberg's Markthalle Neun is the showroom of FOLKDAYS, an innovative fair fashion label from Berlin that empowers small artisans in remote locations to make a living through their craft. Every product is handmade using the finest, ethically-sourced materials and represents a unique technique, culture or tradition. folkdays.com
Stocked with a full variety of aesthetic sustainable brands and modern streetwear labels, LOVECO in Friedrichshain is Berlin's biggest concept-store for eco-fair vegan fashion. Whether it is clothes, jewelry or accessories - everything sold is hand-selected and fully lives up to the latest trends in fashion. A concept that works: while their Kreuzberg branch is focussed on vegan shoes and accessories, LOVECO just opened their third store in Schöneberg. loveco-shop.de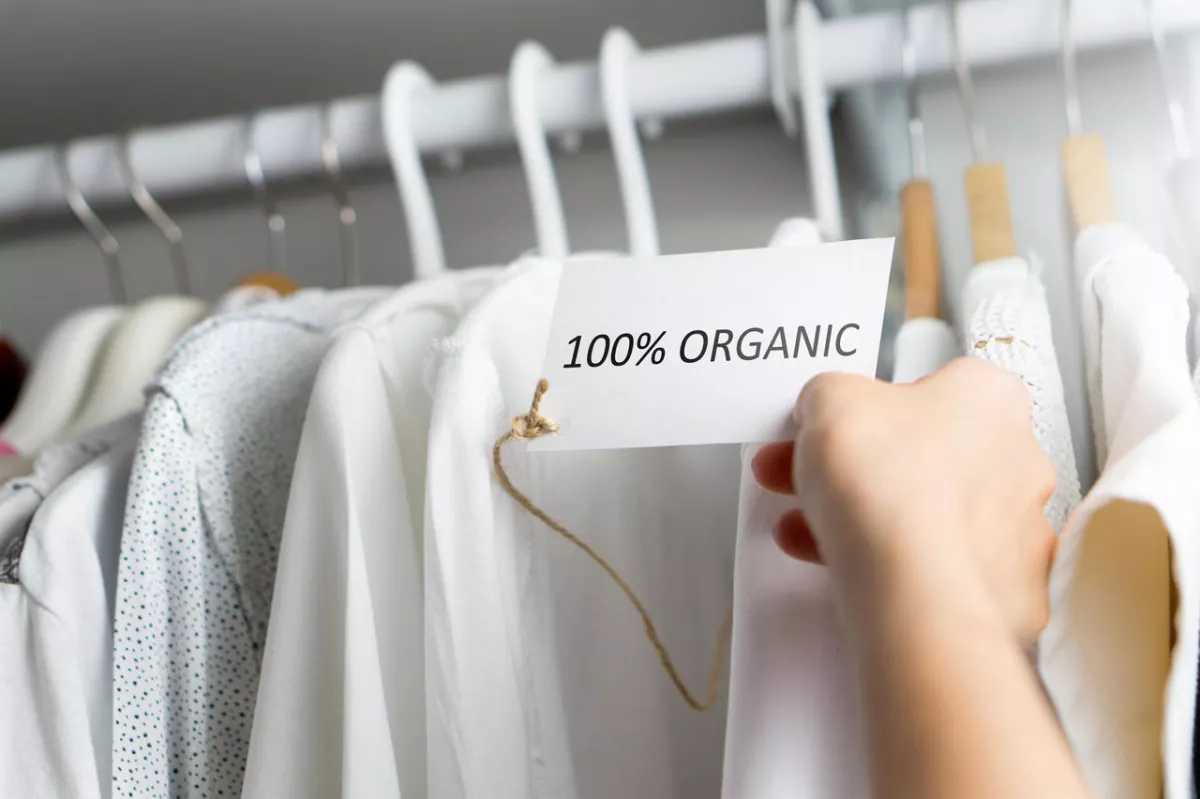 More ethical fashion stores worth visiting:
• Moeon, Kreuzberg
homage Store, Kreuzberg
• Supermarché, Kreuzberg
Süßstoff *bio *fair *vegan, Neukölln
Wunderwerk, Mitte + Prenzlauer Berg
Wertvoll, Prenzlauer Berg
Marin et Marine, Kreuzberg
Standard Saubere Sachen, Neukölln
Jyoti - Fair Works, Neukölln
Corvera Vargas
Natural cosmetics that can keep up with the major brands: Und Gretel produces high-quality organic make-up without any synthetic preservatives or harsh chemicals. Instead, it stands for dazzling colours and durability while only using ingredients that nature itself has to offer. Organic beauty products based on similar values can be found at Ponyhütchen Flagshipstore in Prenzlauer Berg or Urban Cosmetics in Kreuzberg. undgretel.com , ponyhuetchen.com/berlin , ucberlin.com/en
From Trash To Trend: Upcycling Fashion & Circular Design
In recent years, Berlin has become known as a circular economy innovation hub. The principles of circular economy are based around radically reducing waste and reusing or recycling all materials along the line. Typical for Berlin, a new league of designers, startups, bottom-up-initiatives and creative individuals take things into their own hands. The goal: a city of tomorrow where there will be no more waste. Utopian? Not in Berlin.
Reducing waste while creating something beautiful is the principle of upcycling. In every production step the textile industry generates 10 to 20% of waste. Thankfully, Berlin is home to progressive designers trying to change that. Like Kate Pinkstone, owner of SHIO Store in Neukölln's Weichselstraße. For her timeless and modern designs she uses garments that are already there and gives them a new life by skillfully improving elements and cuts and turning them into pure and long-lasting pieces of fashion. shiostore.com
In their studio near Moritzplatz in Kreuzberg, Julia Hermesmeyer & Hanna Sin Gebauer convert old jeans and other post-consumer waste to unique upcycled bags and accessories. Their label Dzaino stands for minimalistic, yet highly aesthetic designs, combining traditional patchwork techniques with used denim fabric and proving that also small brands can make a difference. dzaino.com
Based in Berlin Wedding, shooting star Daniel Kroh has been all the rage for several years. The Berlin designer creates fashion from old work clothes – "ReClothings", as his recycling project is called. danielkroh.com
Taking the upcycling concept one step further, a collaborative not-for-profit called mimycri reclaims broken refugee rubber boats that would otherwise be left on the shores in Greece. Together with a talented team of refugee tailors and designers they transforms them into high-quality bags and backpacks. mimycri.de
Amidst Mitte's trendiest clothing stores, the flagship store of Spanish fashion label Ecoalf reminds us that there is no planet B. Instead of wasting natural resources to look good, the certified BCorp around Javier Goyeneche cleans the bottom of our oceans from plastic waste and old fishing nets and turns them into top quality fashion items. ecoalf.com/de
Berlin's jewelry designers also embrace the reuse mentality. The small Kreuzberg label Umiwi - not a fairy tale works with marginalized youth, small mountain tribes and indigenous women in Thailand, Mexico and India. Handmade from recycled silver and gold, the proceeds of their jewelry partly fund their CLEAN water campaign which educates local gastronomers on reducing plastics and sustainable water sourcing. In her gallery The Fair Traders in Schöneberg, Birgit Schlemmer has been selling her own jewelry line as well as the works of handpicked international designers and goldsmiths since 2016. The name sets the tone: customers will find exquisite wedding rings from fairly traded gold and precious metals, upcycled earrings reusing glass from old wine bottles or necklaces from recycled silver. the-fair-traders.de , umiwi.info
Furniture and homeware designers have discovered the potentials of upcycling years ago. Originally a writer, Berliner Ulf Geyersbach has found his second calling in reclaiming old woods from the streets in Prenzlauer Berg. He then turns it into unique handcrafted furniture pieces, each telling its own story. In his atelier, Geyersbach also hosts upcycling workshops, readings or other creative community events. Another talented craftsman who reuses materials he finds in the streets of his neighborhood is Jesper Jensen. In his loft studio in Berlin Wedding, the Danish-born glassblower makes earth-friendly designer glassware out of discarded wine bottles. And in Kreuzberg's Bergmannkiez, the female duo behind rafinesse & tristesse uses colorful old tin cans as starting materials for stools and kitchen units. jesper-jensen.com , geyersbach.com , rafinesse-tristesse.com
Your contact