An economic factor for Berlin – the tourism and convention industry
Study "Tourism Satellite Account", TSA for short, by DIW Econ.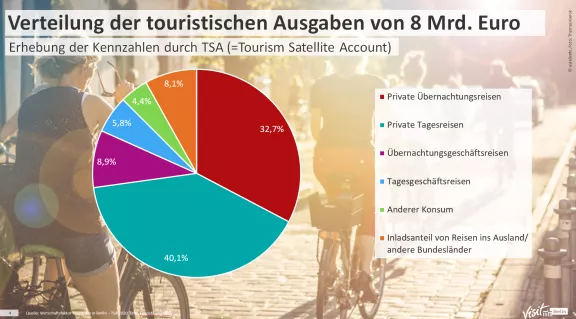 For Berlin, the tourism and congress industry is an enormous economic factor: In 2019 - before the Corona pandemic - tourism consumption by Berlin visitors amounting to 16.9 billion euros led to a direct gross value added of 9.4 billion euros (by comparison, the construction industry: 5.9 billion euros). This corresponds to 6.6 percent of Berlin's total economic output.
Due to the pandemic, the figure for 2020 was eight billion euros, 53 percent less. Due to the Corona pandemic, the gross value added in 2020 was around 4.5 billion euros, equivalent to 3.2 percent. This was 52.5 percent less year-on-year. These are the findings of the latest Tourism Satellite Account (TSA) study by DIW Econ.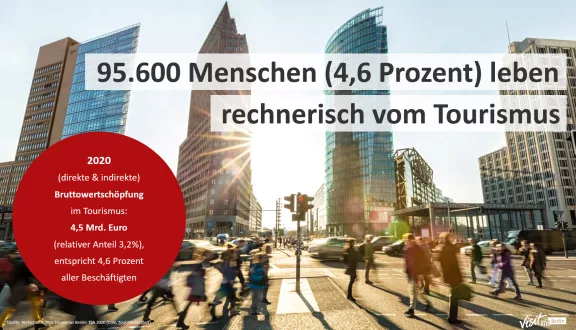 Numerous industries and the capital's labor market benefit from this: eleven percent of all employed Berlin:iners, or around 227,900 people, made a living from tourism in 2019. Due to Corona, these figures were lower in 2020: 95,600 people, or 4.6 percent of all employed Berliners, were able to make a living from tourism.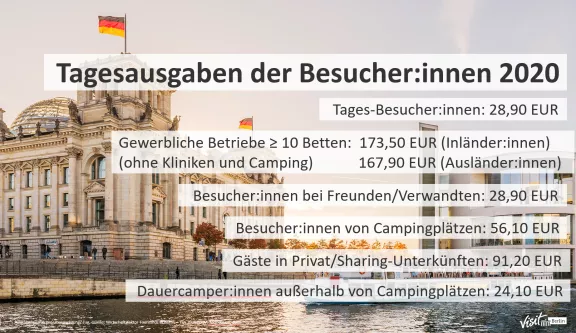 Each German overnight visitor to Berlin spent 173.50 euros a day in 2020, international guests 167.90 euros. According to the last survey in 2018, convention visitors spent the most: 240 euros per day.
Since 2019, these key figures on tourism as an economic factor for Berlin have come from the new "Tourism Satellite Account" or "TSA" analysis by DIW Econ, a subsidiary of the German Institute for Economic Research (DIW) in Berlin. The TSA analysis is a new, internationally recognized survey that enables comparability with other cities and countries. However, due to changes in methodology, comparisons with the surveyed figures on Berlin's tourism as an economic factor from previous years are not possible. Details in the report (in German).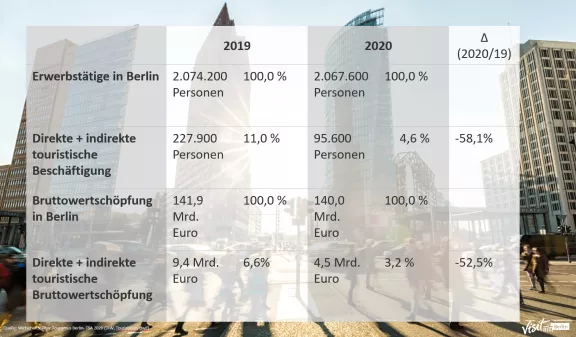 Die TSA-Analyse ist eine neue, international anerkannte Erhebung, die eine Vergleichbarkeit mit anderen Städten, Ländern und Branchen ermöglicht. Durch Veränderungen in der Methodik sind aber keine Vergleiche zu den erhobenen Zahlen zu Berlins Tourismus als Wirtschaftsfaktor aus den Vorjahren möglich. Details im Bericht.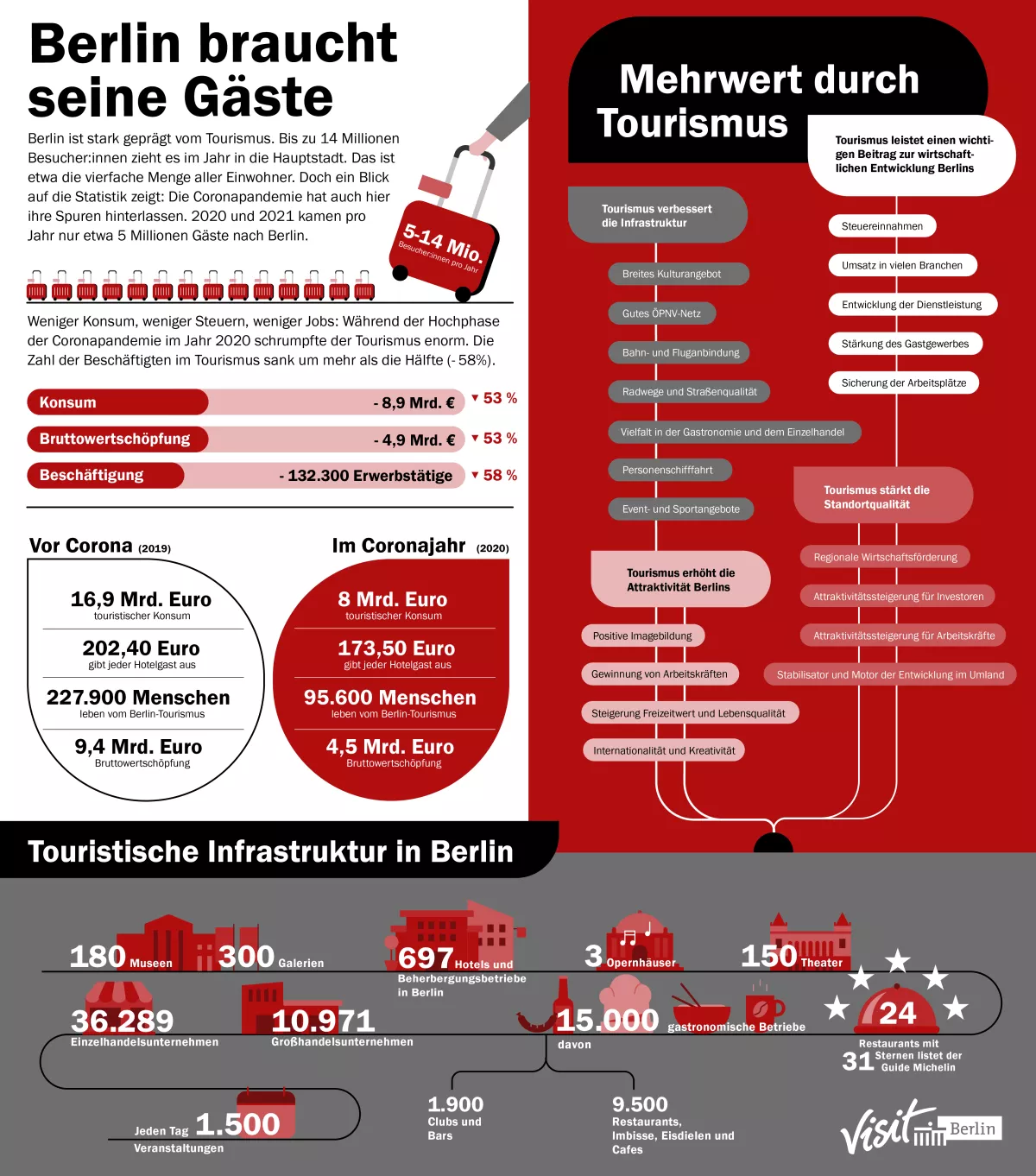 Detaillierte Informationen zum Download