visitBerlin-Rückblick
Tourismus- und Kongress-Statistik 2018
Kongress-Statistik 2018
Erfolgreiches Jahr
Rund 12 Millionen Teilnehmer bei 143.390 Veranstaltungen in Berlin.
weiterlesen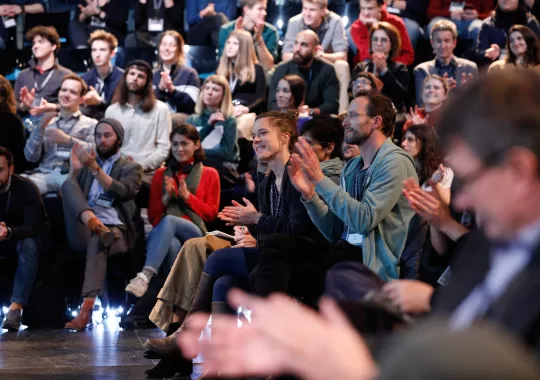 Marketing-Highlights für Berlin
Zahlreiche Marketingaktionen fanden in Deutschland und der Welt statt.
visitBerlin in der Welt
2018 waren wir in 62 Ländern aktiv. Bei mehr als 340 Veranstaltungen und Präsentationen bewarben wir die deutsche Hauptstadt bei Vertretern der Tourismus- und Kongressindustrie, in den Medien sowie bei potenziellen Gästen.
Jetzt durch unsere Weltkarte klicken.  
Yearly report
United Kingdom Convention Representative Office

Lisa Stewart
(Hume Whitehead)

London

China Convention Representative Office

Henghong Yang
(Cooperative representative with the German Convention Bureau)

Beijing

Brazil Trade- & Convention Representative Office

Adriana Martins
(Berg Viagens e Negócios)

São Paulo
visitBerlin in Berlin
Die gute Zusammenarbeit mit verschiedenen Akteuren und Partnern in der Stadt war die Grundlage für unsere Arbeit und die nachhaltige Entwicklung des Berlin-Tourismus 2018. Besonders im Fokus stand 2018 die intensivierte Zusammenarbeit mit den Berliner Bezirken:
Unsere Kooperationen im Überblick:
Angebote und Produkte
visitBerlin in Zahlen
1,8 Millionen Besucher in unseren Berlin Tourist Infos und über 28 Millionen Aufrufe unserer Webseite: Die Zahlen aus dem Jahr 2018 sprechen für sich.